Business owner by 18 and millionaire by 23, Emma Isaacs brings her inspiring story of leadership and entrepreneurship to the bureau.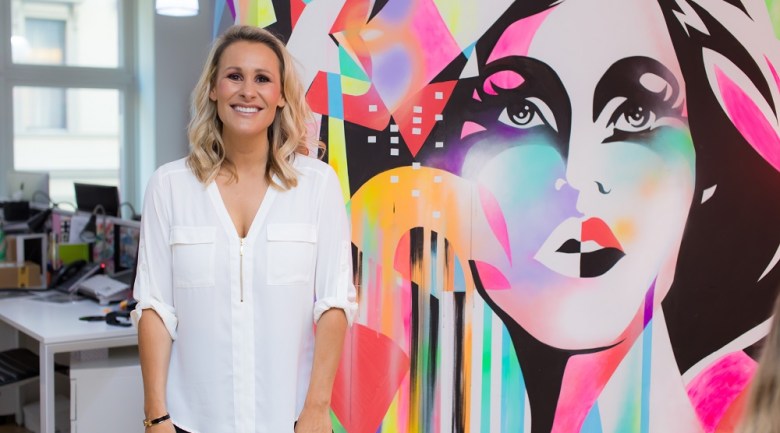 Emma Isaacs
Emma Isaacs, founder and global CEO of Business Chicks, Australia's leading community for women, has joined Saxton Speakers' line-up of talent.
A business owner by the age of 18, property investor by 19 and millionaire by 23, Isaacs bring a wealth of entrepreneurship and leadership to the speaker portfolio.
Aside from founder of Business Chicks, which operates in two continents and eleven cities, producing more than 100 events annually, she is also the bestselling author of Winging It and a mother of five kids under 10 (with another on the way).
Saxton Speakers CEO Anne Jamieson said this is a timely signing ahead of International Women's Day on 8 March.
"Speaker topics and genres often transcend gender, but on the eve of International Women's Day, it's a wonderful opportunity to acknowledge our outstanding female line up of speakers that bring so much to the event experience," said Jamieson.
"Emma Isaacs brings practical knowledge and experience to the topics of self-made leadership and cultivating a success-driven mindset, and on stage presents with authenticity and honesty that makes her very approachable to the audience, despite her worldwide success."
Isaacs joins a strong female line-up at Saxton Speakers, including Australia performer Kate Ceberano; 16-year old Founder of Tell Someone Who Cares, Holley Somerville-Knott; CEO and founder of She's A Crowd, Zoe Condliffe; and entrepeneur Anne McKevitt.
Want more Spice in your life?
Subscribe to receive our quarterly print magazine.