The desire to meet, connect, share and gather remains strong, and Te Pae Christchurch GM says his team has embraced the opportunity to regenerate the city and events community.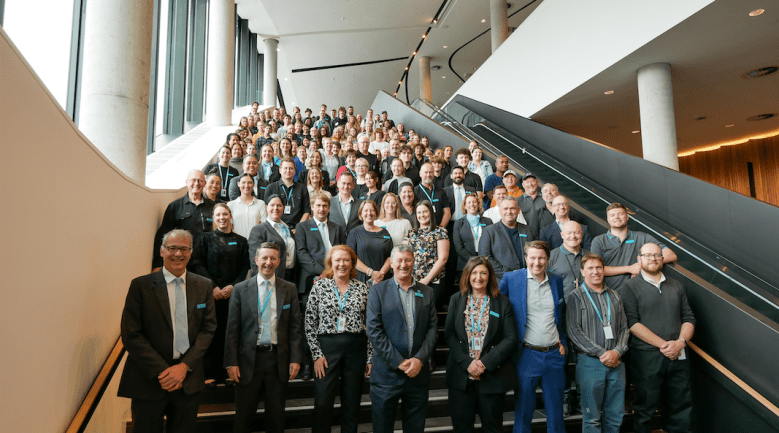 General manager Ross Steele (front and centre) with his team at Te Pae Christchurch Convention Centre.
What started out as a regeneration project for the city of Otautahi Christchurch following the earthquakes, now serves to regenerate the city and events industry following COVID-19. Te Pae Christchurch general manager Ross Steele says his team has embraced the opportunity.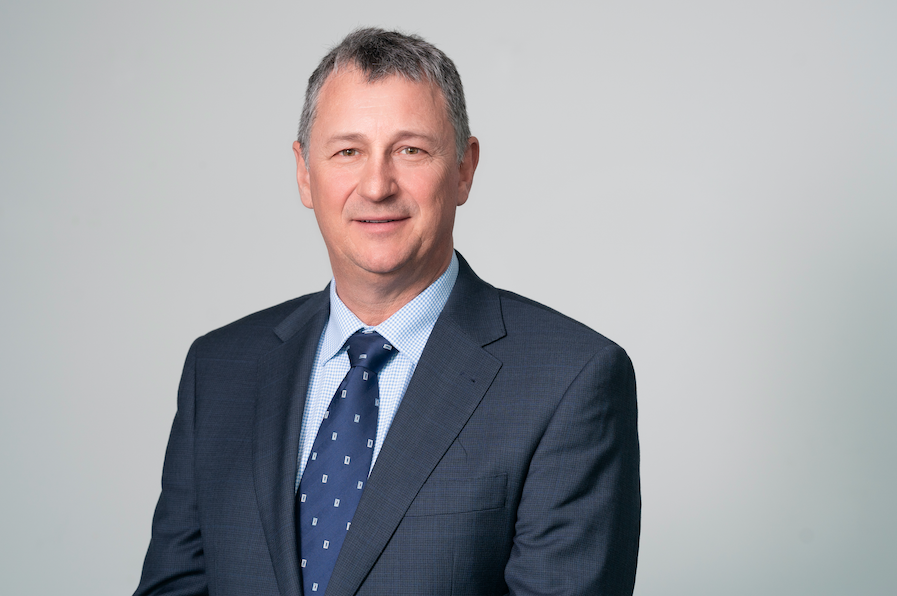 Opening a convention centre, a place designed to bring people together, during the middle of a pandemic probably sounds like a bad idea. And while at times it has felt like the punchline of a bad joke, here we are, several weeks after opening Te Pae Christchurch Convention Centre and we have found the opposite to be true.
It certainly hasn't been without its challenges (there is such a thing as planning fatigue!), but we have been humbled by the support of our industry colleagues and friends at a time when they themselves have been among the hardest hit by ongoing delays, restrictions and uncertainty.
The Australasian business events sector, and indeed the worldwide business events industry, has faced multiple blows, yet the desire to meet, to connect, to share and to gather remains strong.
When borders reopen – and they must for the benefit of our industry – it is fitting that Te Pae Christchurch will be the first of New Zealand's three new generation convention centres to welcome delegates through our doors. After all, our name Te Pae, gifted to us by mana whenua (people of the land), means 'gathering place'.
With a unique architectural and design story, intertwining Maori culture and history with references to the landscape of the surrounding region, and a focus on showcasing a true taste of New Zealand, our goal is to provide delegates with an experience unlike any other.
Built as a regeneration project for our city of Otautahi Christchurch following the seismic events of 2010 and 2011, our opening at this time now serves another purpose – to regenerate our city and our industry following COVID-19.
Recent estimations are that Te Pae Christchurch will generate around $60 million in economic benefit per year to Christchurch's economy, not to mention the social and legacy benefits that come from being able to exchange knowledge and ideas in person.
The opportunity to make a difference to our city, and to our sector, is huge and one that our team is ready to embrace.
Business events are well catered for in Christchurch and the city is already one of the most modern in New Zealand. It's an ideal location for event organisers looking for a world- class experience, with enhanced infrastructure and all the resources needed to plan a world- class event close at hand.
At the heart of it all, is our stunning, safe and state-of-the-art venue. But as beautiful and highly spec'd as Te Pae Christchurch is, it is the people that make the difference.
We are proudly part of ASM Global, the world's leading venue management company, which allows us to combine the very best knowledge and experience from ASM Global's worldwide team with local expertise and a commitment to manaakitanga (hospitality).
This commitment has never been more important than now, as we continue preparations to welcome guests back through our doors and deliver on our promise of making a difference.