Matt White from eTouches shares a sneak peek of what he will talk about at Events Uncovered next Tuesday.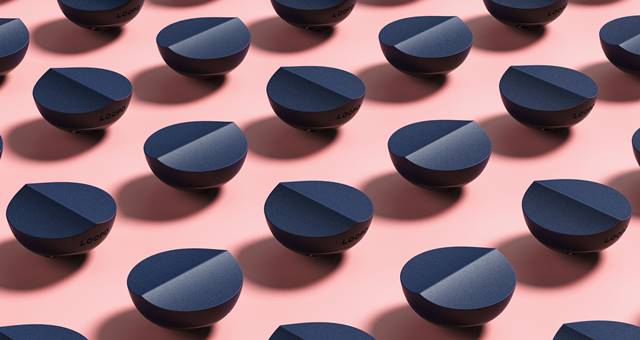 Wearable tech is very on trend says Matt White from eTouches.
Matt White from eTouches shares a sneak peek of what he will talk about at Events Uncovered next Tuesday.
1. What's your favourite tech gadget at the moment?
Anything AI related – the possibilities are endless! Just one small example is the leaps and bounds in this technology for instant language translation. Imagine having an international contingent at your event with this tech built into a pair of unobtrusive headphones. They could have a speakers' session translated into their native language instantly, they could engage with exhibitors on the spot, and gain exponential value from engaging with attendees that was difficult to in the past. Can't wait to see what the next 10 years looks like!
2. What's the biggest tech trend you have seen in the exhibition sector, both on and off the show floor?
AR, AI, VR – they are really taking over the events space at the moment. Cool things like facial recognition that allow people to walk seamlessly into an event without intervention; not only a great attendee experience but also helps with security.
Additionally, wearables are allowing people to check into exhibitor booths or sessions passively – again, less intervention, more natural engagement, and less stress for all stakeholders. Allowing attendees to collect credits from sessions or get a list of booths they met without filling out a form. At the same time things like VR are allowing people to check out an exhibition without actually being on the show floor. Finally, most event apps today are equipped with chat bot functionality so that that your staff are free to focus on what they do best, and provide instant help to your attendees without them having to navigate through your app (which is hugely underestimated).
3. If you could only use one piece of event tech, what would it be?
It comes down to the basics for me – having a robust registration tool that captures everything you could possibly need to know, in a secure, unobtrusive way to your attendees. If you don't get this process right, you're only guessing what they might want out of your experience. Get it perfect and you can delight and inspire your attendees; a goal events planners strive for in everything they do. Without a great registration tool, you are missing out on key data, setting yourself up for manual errors, losing out on time you could spend elsewhere and, finally, you just are not offering a good attendee experience.
However, if I could pick the trendiest piece of tech, it would be wearables. Things like smart tags make it easier for attendees to network, collect insights on what they did at events and so much more. Not to mention from an organiser's perspective you are actually able to see your event from the attendee's point-of-view. You know where they spent their time, what they liked and didn't and how successful certain events are. Additionally, you are able to give sponsors and exhibitions metrics on how successful their booths were or if they got their money's worth.
4. Who is using tech well?
We have a tonne of clients that are using our engagement tools to the fullest, and breaking new ground in terms of providing delightful experiences to their attendees. Some are using them to increase connections at events, others to help their attendees collect session credits effortlessly, and finally some are using our mobile apps features to show the real dollar value of their event to exhibitors and sponsors. One of our Belgium-based event agency clients used our mobile app's features like banner ads, premium listings and sponsored push notifications to increase revenue for their event but also to have concrete facts on the success of what their sponsors are paying for. For the first time, they were able to show exhibitors how many people saw or clicked on their banner. With beacons at every networking and booth area, if they noticed a premium sponsor was having low traffic they could see this live and proactively send a push notification out to attendees to drive traffic to the booth. This allowed sponsors to see if their investment was worth it, gave them statistics for next year, and allowed the event organisers to respond before it was too late.
Matt White is speaking on the event tech panel at Events Uncovered. Come along and find out more about the huge opportunities in event tech. Click here to register.