Digital accessibility is improving thanks to some forward-thinking initiatives, writes Luli Adeyemo.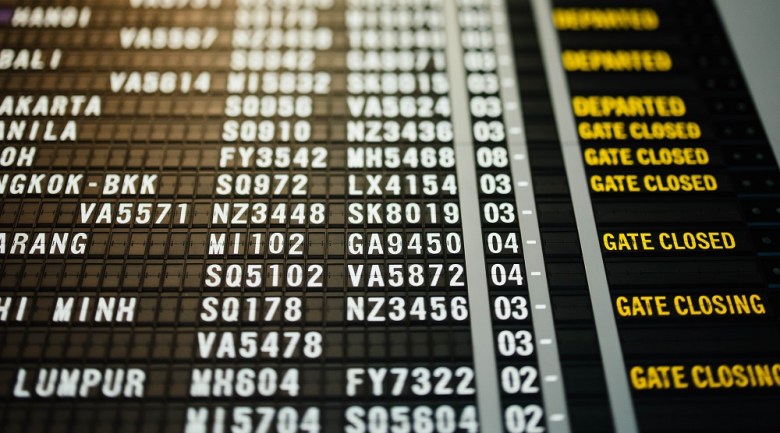 Words by Luli Adeyemo.
I'm standing in Terminal 1 at Sydney airport, looking at the flight departure screens under an overhead light, squinting, trying to locate my flight to Europe. Here lies my first obstacle to my two-week travel schedule.
I have an invisible disability, I don't have a white cane or a dog at my side, but my vision has been officially described as low vision, defined as "is uncorrectable vision loss that interferes with daily activities".
I'm not alone, there are 90 million in the Asia-Pacific area who cannot see well. (Source: World Blind Union)
As a business owner of a successful event management company, I travel quite a lot. Digital signage and interactive self-serve kiosks have enabled business travellers to empower themselves – we can now self-check-in, print tickets and locate facilities via interactive maps.
It's the same with business events, we use digital signage extensively for interactive maps, to locate meeting rooms, advertise promotions, marketing literature downloads and more.But sometimes airports, train stations, concerts and business events fail to place the right information in all the right places in the right way.
A recent high-profile case in the courts really shone a light on the importance of digital display accessibility. Earlier this year Nadia Mattiazzo took The Commonwealth Bank to court over "Albert" EFTPOS machines.
According to blind and visually impaired users, the machines don't have a tactile keypad. Ms Mattiazzo has been forced to give her PIN to cashiers to process payments on her behalf, this in turn breaches the terms and conditions of her contact with her bank, leaving her vulnerable.
This case highlights the daily struggles of people who just want to live life simply.
The World Wide Web Consortium (W3C) have set up a business group to standardise web based digital signage. Thankfully, there are numerous assistive technologies available and guidelines from the W3C available for event organisers to refer to and avoid legal implications.
I marvel at an initiative called Visability93, a collective of creatives from the London-based brand agency McCann, who have come up with a new set of iconography for the most common invisible disabilities.
This is a collective and inclusive movement where they are encouraging people to download and use these icons. Their aim is to represent every disability in the clearest way possible.
Join our Twitter moment, search on Twitter for "Oz Shrink the Digital Divide" and download the Visability93 icons and place them in your office or at your next event and share your picture.  Let's raise awareness together and start the conversation flowing on inclusivity.
As I settle into my flight to Europe and enjoy the in-flight entertainment that is now moved from the top of the cabin to the backs of the seats, I am thankful that initiatives like Visability93 are taking hold and the digital divide is shrinking for people with invisible as well as visible disabilities.
Luli Adeyemo is director of Best Case Scenario Event Management, a full-service event management company focused on making Australian business events accessible to people with a disability.