Courtney Fitzgerald –Power has been in the business of crafting events for the last six years. She sat down with Spice Magazine to discuss her career journey and her plans for MARK MAKERS to carve out its place in the events industry.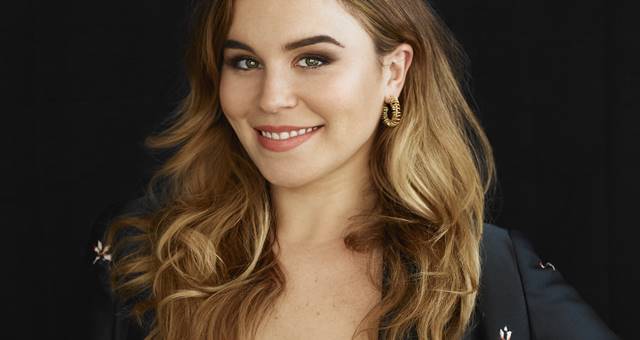 Pictured: Courtney Fitzgerald-Power
Pictured: Courtney Fitzgerald-Power
Courtney Fitzgerald –Power has been in the business of crafting events for the last six years. Her vision for MARK MAKERS was first realized after she was asked by a friend to produce a special event in an empty warehouse in Melbourne.
The thought of transforming the empty canvas into something amazing intrigued Courtney, and what resulted was a nine metre hanging foliage and lighting installation; a cheese station; burlesque dancer and a theatrical Kabuki drop reveal mid event.
"In the days that followed, I realized that if I can create an event of that scale, to that standard, on my own interstate, while also working full time, imaging what I could do with a team of other talented humans behind me," she told Spice Magazine. And thus MARK MAKERS was born.
Today, the event design studio boasts an impressive lineup of clients, working with prestigious brands such as Hendrick's Gin, TUDOR, Veuve Clicquot, OPI and Jo Malone London. Here she shares with us her career journey and her plans for MARK MAKERS to carve out its place in the events industry.
Who started the business?
I started MARK MAKERS event design studio, and we're just about to have our first birthday.
What services do you offer and to whom?
We are an event design studio offering clients luxury services to create memorable and meaningful experiences.
We offer bespoke styling, sourcing, concept design and execution services for events including; florals, linen, furniture, lighting, stationery, food styling, custom elements and builds, branding and everything in between.
We mostly work with corporate clients as we specialise in brand experiences, activations, product & media launches, however, we also love to create spectacular weddings & commitment ceremonies, birthdays, showers and dinners for private clients too.
What are some of the biggest challenges you have faced in the business?
When you're starting a business you realise how many components and people it takes to create a well-oiled machine. Just today, I worked on social media management plans, accounts, administration, business development, building websites, and that's all before we've even touched an event.
What has been the biggest event you've worked on?
We were lucky enough to be recommended to collaborate on Dark Mofo this year. It was an incredibly creative experience and one spent surrounded by some seriously, extraordinary humans. We designed an intimate dinner for a curated guest list of media, who were then taken on a journey through Welcome Stranger; an exhilarating, late-night adventure of secret venues each with a different mood, fragrance and cocktail.
What are the big trends in your industry?
My favourite event design trends at the moment are very floral and foliage based, particularly working with seasonal florals en masse – it's just the most decadent expression and I'm obsessed. I also love to work with a heavily textural aesthetic with rich materials like velvet, brass and stone.
What do you love most about the industry?
I won't attempt to paraphrase Maya Angelou, but this quote really resonates with me; "I've learned that people will forget what you said, people will forget what you did, but people will never forget how you made them feel."
This is without a doubt my favourite part of working in the events industry. We creatively direct everything our guests see, smell, hear, taste and feel in the space – and we want to make it unforgettable.
Where do you see your business going in the next five years?
In five years' time, I have no doubt we will be continuing to make our mark on the event design industry. The dream would be; although we create unique experiences each time, to reach a point where our work is instantly recognisable that it's an event by MARK MAKERS event design studio.
If you could tell clients one thing, what would it be?
Everything is doable. We're a solution focused team and always want the final outcome to be perfect, however when things crop up that are unavoidable, we roll with the punches and figure it out. Sometimes the creative decisions you make in the heat of the moment, are the ones that are the most memorable.