Why settle for standard lanyards when you can give your event attendees the added feature of an inbuilt charging cable? Compatible with both iPhones and Android devices!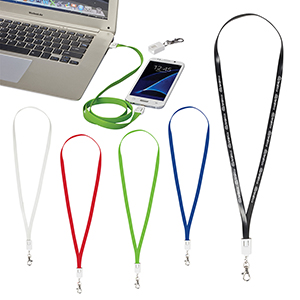 At Events Plus, we have seen a lot of lanyard styles in our years of offering promotional merchandise. These ones get us excited about lanyards again!
In a world where event attendees want to be taking photos on their phones, uploading to social media, using apps or searching online, charging stations are becoming more and more common. But a charging cable built into the lanyard they'll already be wearing? Can you get more handy than that? (If you don't expect lanyards to be worn, then it's good to note that these come in a zip-lock pouch pack.)
These silicon lanyards feature both a lightning connector and a micro connector, making them suitable for use with both iPhones and Android devices. Available in black, blue, red, orange, lime green and white, they'll suit just about any colour scheme.
The real bonus with this stylish lanyard, is that it's SO useful. Unlike most lanyards, it's not likely to be thrown away or lost in the back of a cupboard. It can continue to be used to charge mobile devices so attendees will keep it on hand for when they're short of charge in the office, home or out and about. By adding repeated, one colour print to one or both sides of the lanyard, you ensure your logo or message stays with them.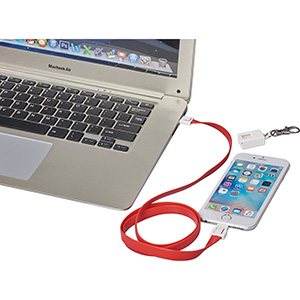 Maybe you don't need a lanyard at all, but what about this keyring alternative? Something people need and should always have on hand!  Available in all of the same, vibrant colours and again, suited to both iPhone and android devices.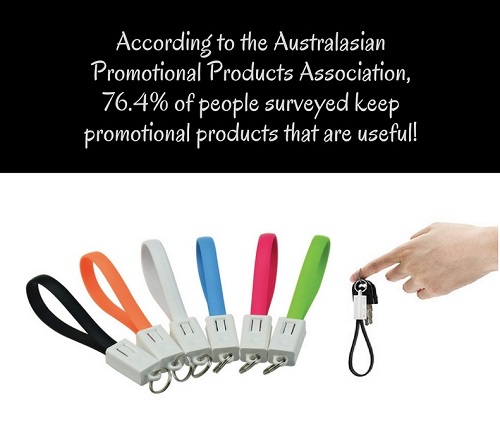 For Spice News readers, Events Plus are offering a free sample charging lanyard – just request it here!
Events Plus Promotional Marketing Agency
Toll Free 1300 134 471
Social: eventspluspromo