Spice road-tested some of the city's best experiences for groups.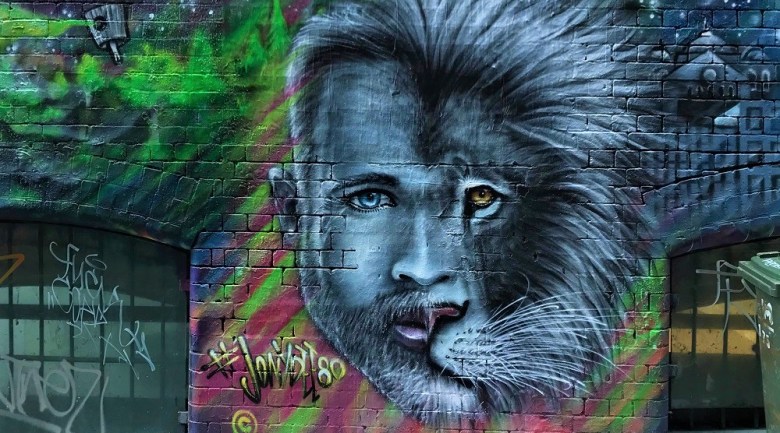 Explore Melbourne's street art with Grand Hyatt Melbourne
With its thriving culinary scene, celebrated arts culture and world-class attractions, Melbourne is the ultimate destination for experiences that will inspire, educate and delight corporate groups.
Capitalising on all that the city has to offer, Grand Hyatt Melbourne has launched a new range of signature experiences designed to get business event groups out of the boardroom and into the beating heart of the city.
The hotel has partnered with local businesses and experts to immerse delegates in Melbourne's food, art and culture.
Spice News recently travelled to Melbourne to road-test some of Grand Hyatt Melbourne's new signature experiences. Here are four of our favourites:
Kick-start the day
After (reluctantly) leaving the comfort of our plush Grand Hyatt Melbourne bed, we headed down to the hotel's on-site gym, City Club Health & Fitness.
Here inside a dedicated fitness studio, an experienced instructor led us through a yoga session to ease us into the day. Perfect for beginners through to advanced yogis, the session ended with a selection of fresh juices to energise the group.
Afterwards, we indulged in the hotel's highly acclaimed breakfast buffet, sampling everything from cooked-to-order eggs, dumplings and fresh pastries.
C'mon, get happy
To keep the good vibes flowing, next we took part in a happiness workshop led by kikki.K workshop consultant Sue Glasser.
Taking place on-site in the hotel's Diplomatic Suite, the workshop was a great opportunity to reflect on and rediscover what makes us happy, all while taking in magnificent Melbourne views.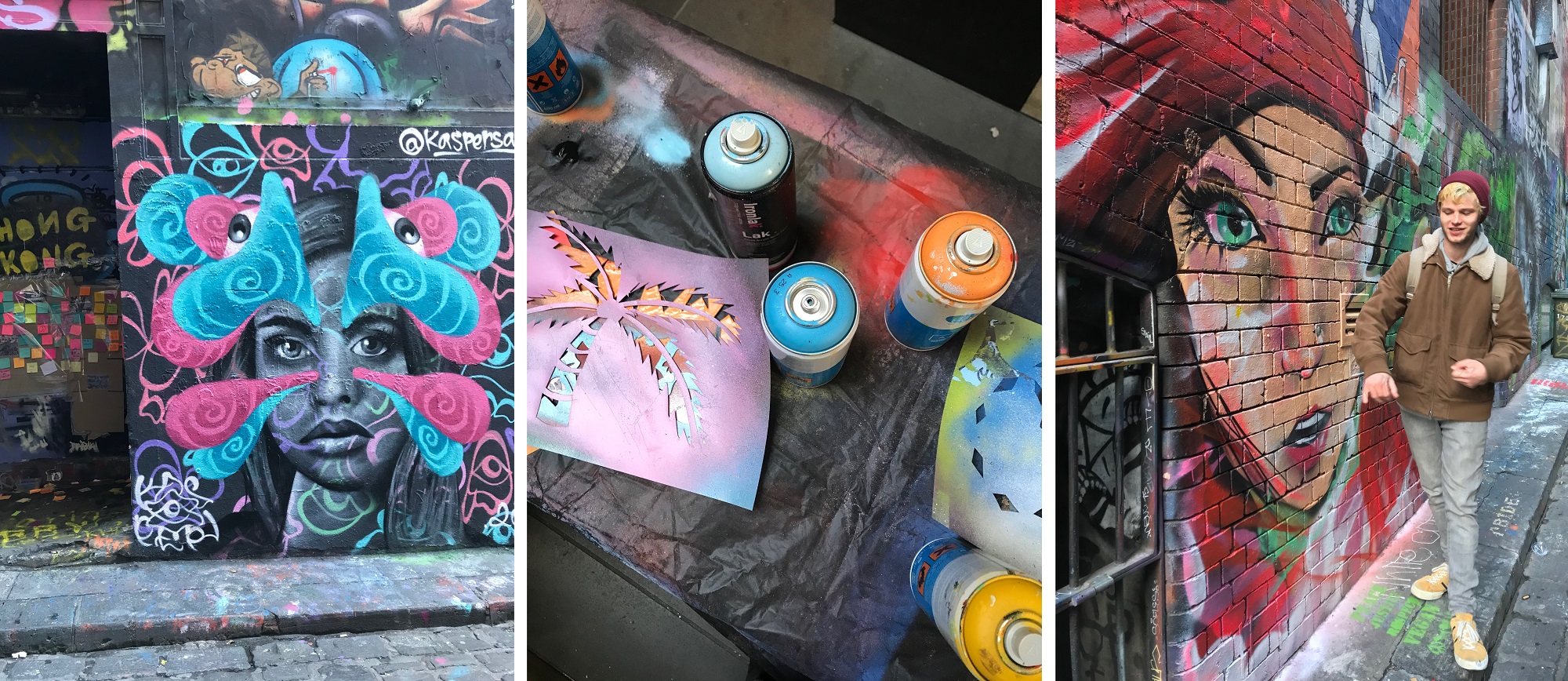 Discover your inner street artist
Next, we headed outdoors to get a little fresh air and explore Melbourne's famed street art. Just across the street, we strolled through Hosier and ACDC Lanes, while the team from The Blender Studios shared stories about the artworks and their creators.
We then headed back to Grand Hyatt Melbourne where the outdoor terrace area had been transformed into a art studio ready for us to get creative. Armed with stencils, spray paints and inspiration, we got to work making our own stencil art with guidance from the experts at The Blender Studios.
Design a signature scent
Back up in the grand Diplomatic Suite, we kept the creative juices flowing by designing our own signature scent in a perfume-blending workshop.
Hosted by Metascents, the workshop saw us choose from a range of scents, which we combined to create a unique perfume based on our own preferences. The Metascents team helped us transfer our perfume into personalised glass bottles to take home and enjoy.
To end the day, the team at Grand Hyatt Melbourne treated us to Champagne and cheese from L'Artisan in the hotel's Ru-Co bar.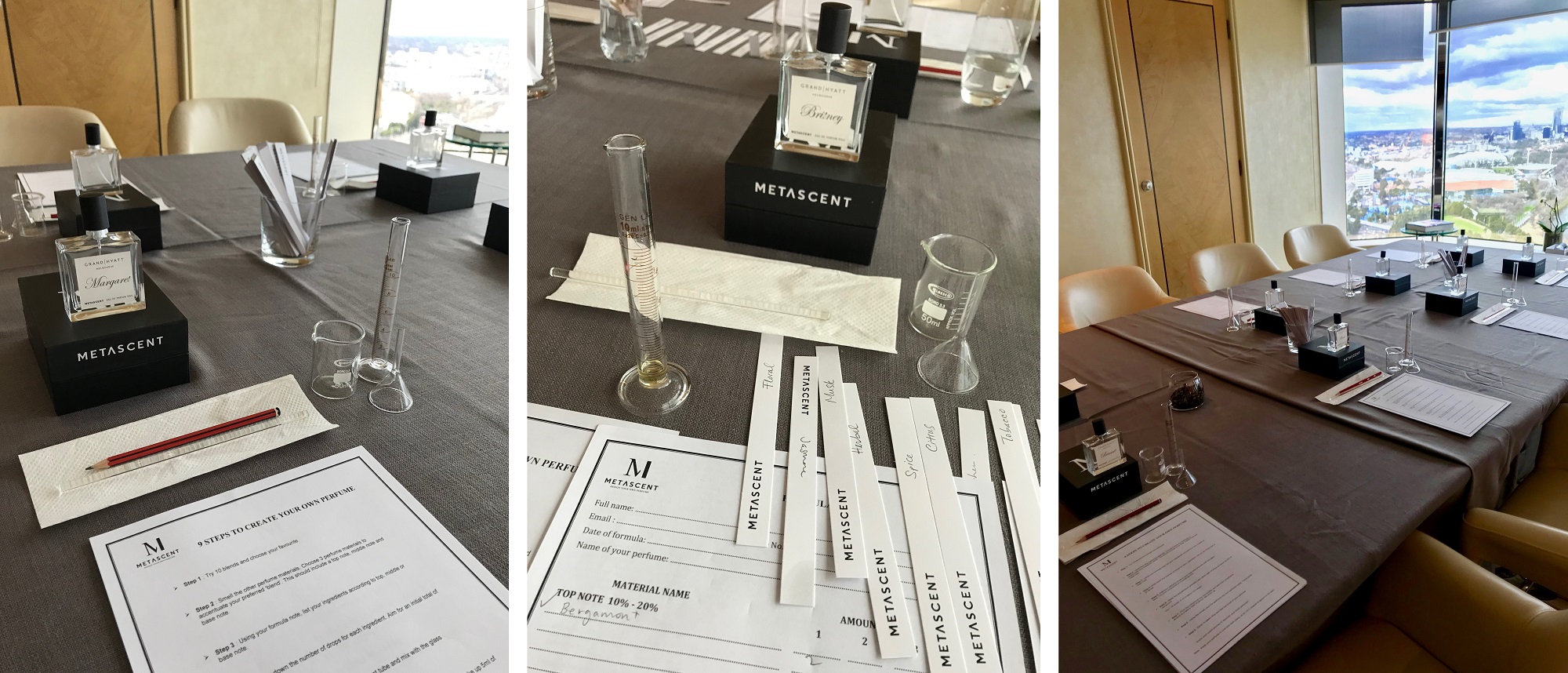 Signature Melbourne experiences and events
Grand Hyatt Melbourne's new signature experiences offers an array of top-tier activities and tours for corporate groups. Groups can explore Melbourne's famed food scene with a Queen Victoria Market Foodie Tour, learn about Melbourne's indigenous history in an Aboriginal Heritage Walk, indulge in a chocolate workshop with Ratio Cocoa Roasters and more.
Within the hotel itself, Grand Hyatt Melbourne provides multiple event spaces for conferences, exhibitions, private dining and other corporate events. Whether it's a private meeting for 10 people or a cocktail reception for 1500 guests, the team are well-equipped to produce memorable events.
More information about Grand Hyatt Melbourne's new signature experiences and event spaces is available on its dedicated business events micro-site.