More than 300 industry guests gathered in Perth, reminding the world that Perth and WA are open for business.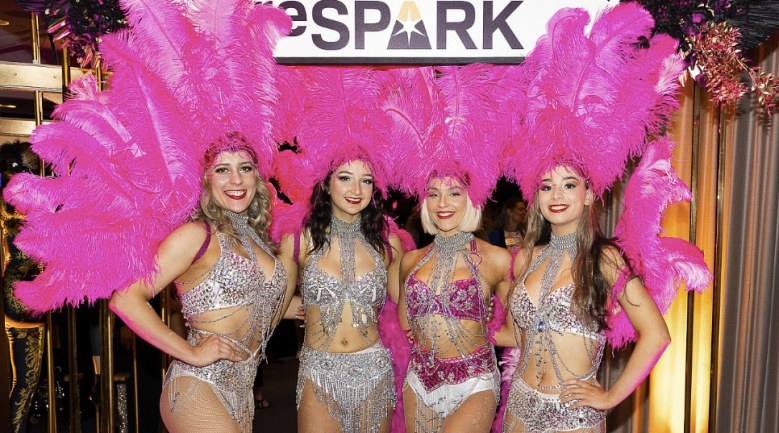 Western Australia's events industry has re-united with an "Event Industry Re-Spark," hitting back at the devastating blow on jobs in tourism and hospitality caused by COVID-19.
Held 13 July in the fine dining arena of Frasers State Reception Centre, against the stunning backdrop of Kings Park, the event highlighted a major collaboration of stakeholders across food, beverage, entertainment, and styling in a bid to highlight all that Perth and the wider state has to offer.
With more than 300 guests in attendance, and featuring a tantalising display of gourmet food, exotic local wines and spirits, decorative theming and staging displays, the purpose behind the event was to remind the world that Perth and WA are open for business.
Phenomenon Event Services director Paul Cumming said it was time people across Australia remembered what WA was renowned for.
"It's time to embrace the confidence we once had and kickstart the industry. We have hosted an event that delivered on that, which has showed off all things first class in the Perth events industry," Cumming said.
Many partners on the night agreed the event was an absolute must to re-ignite the passion and fire within the industry.
Perth Convention and Exhibition Centre (PCEC) general manager Nigel Keen said the event had been a long time coming.
"PCEC was proud to be a part of the Industry Re-Spark. It was a fantastic opportunity for some of the event industry's leading suppliers to be in one room together, celebrating the future of events here in Perth, Western Australia," Keen said.
"Re-Spark was just what our Industry needed, it was fantastic to see, hear and taste the efforts of united peers showcasing to our clients."
Plans for another "Re-Spark" are already in train ahead of the spring/summer season.