Event professionals took to social media to share their thoughts on this year's hybrid event.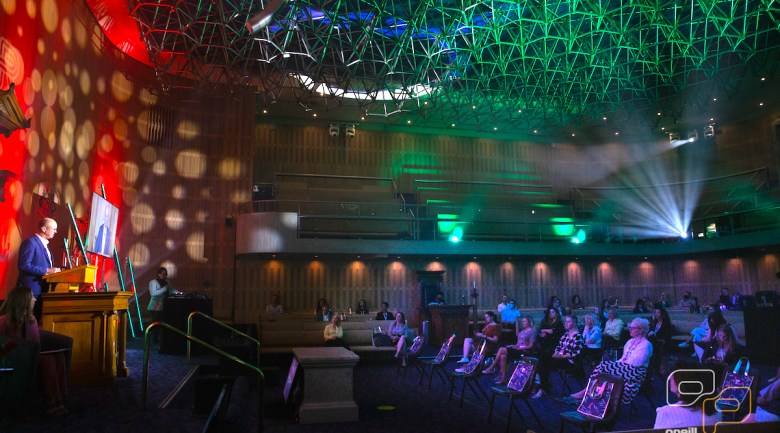 Events Uncovered 2020. Credit: Oneill Photographics.
More than 900 industry professionals came together in support of the restart of business events last Thursday, at Events Uncovered 2020, presented by Spice Magazine and A LIST Guide.
Taking place in a hybrid format for the first time, the annual event welcomed hundreds of in-person and virtual attendees across the day to both the exhibition and conference program.
Upon entering the physical venue, SMC Conference & Function Centre in Sydney's CBD, delegates were met with contactless registration, thermal imaging and hand sanitation stations to ensure they could attend safely and with confidence.
In-person attendees explored the boutique exhibition, sampling espresso martinis and enjoying real-time virtual caricature drawings, before heading into the Grand Lodge for a jam-packed speaker program.
Virtual attendees also tuned in from all over Australia to learn from some of the industry's leading experts on a range of topics such as technology, sustainability, hygiene and safety, mental wellbeing, crisis management and more.
A collaborative effort
A number of valued partners and sponsors worked behind the scenes to make Events Uncovered happen, despite ongoing challenges due to COVID-19.
Venue partner SMC Conference & Function Centre ensured a strict COVID-safe plan was in place, including hand sanitation stations and enforcing physical distancing.
Contactless registration was provided by Sprintr by AV1 and staff were on hand to scan physical attendees in and out of the venue for COVID safety. Meanwhile Congress Rental supplied thermal imaging technology for delegates upon entry.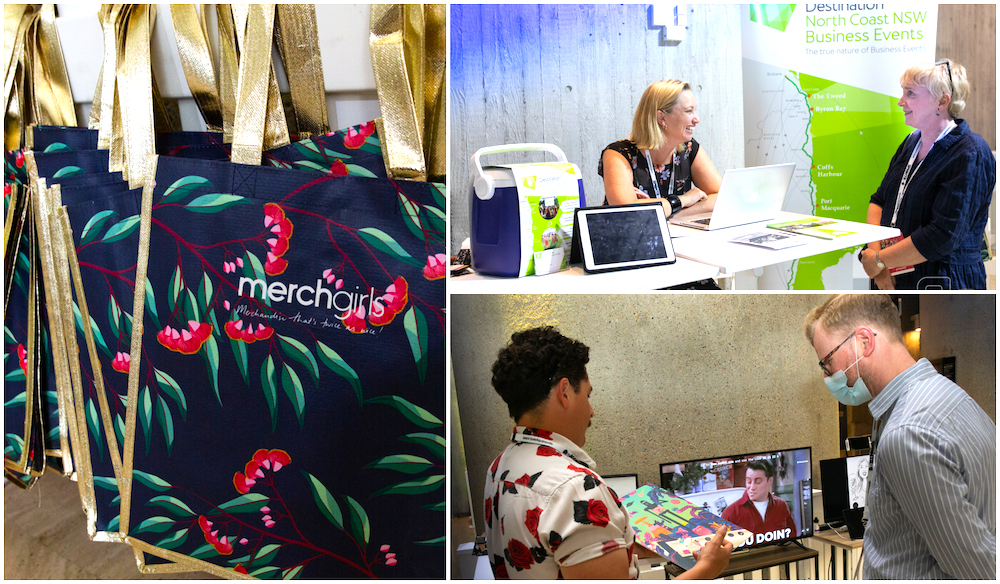 Create Engage and Audio Visual Events were on board as technical partners to enable live streaming of the conference program to virtual attendees.
Exponet supplied furniture for the physical exhibition while Merchgirls once again designed the coveted Events Uncovered tote bag.
Entertainment was provided by the all-star team at Musicland, photography was by Oneill Photographics, while the 2020 keynote speaker, Shadé Zahrai, was presented by Saxton Speakers.
Leaders discuss $50 million fund
Among the highlights from the Events Uncovered speaker program was the first panel session of the day, where three industry leaders gathered to discuss the new $50 business events fund.
Robyn Johnson, CEO of Meetings and Events Australia, Claudia Sagripanti, chief executive of the Exhibition and Event Association of Australasia, and Geoff Donaghy, deputy chair of Business Events Council of Australia (BECA) took part in the panel discussion.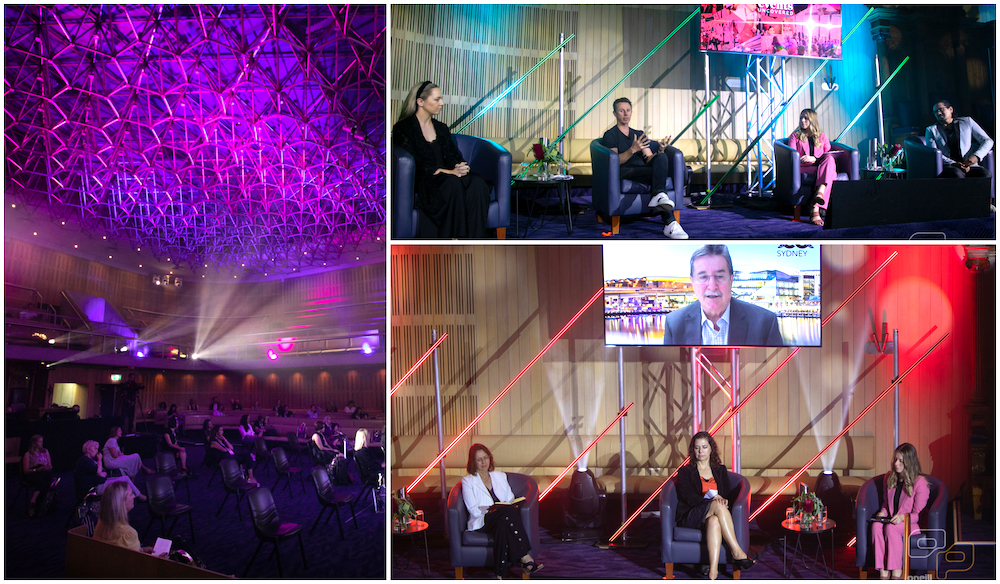 "The things we do know is it will apply in the first instance for events in 2021," said Donaghy.
"It's for the full spectrum of business events, whether that's conventions, conferences, corporate meetings, incentives or exhibitions."
Watch the full panel discussion here.
Industry unites
Above all else, the event brought the business events industry together for one of the first times since the COVID-19 pandemic began.
The buzz in the venue was undeniable, a testimony to the fact that the industry is more ready than ever for the return of live events.
Attendees took to social media to share their thoughts on the event, many of whom were thrilled to connect in person once again.
Felicity Zadro of Zadro Communications shared her thoughts via LinkedIn:
"Courage and 'having a go' were two of the major ingredients to the founding of the #eventsindustry in #Australia decades ago, and it will be vital in the rebirth. Well done and thank you."
Event management professional Liz Clark said, "Thank you for an enriching hybrid event with an incredible line-up of keynote speakers and covidsafe support technology 👏🏻👏🏻👏🏻👏🏻. Let's bring back the event industry!"
Saffron Morgan from Sydney Opera House said Events Uncovered capped off a "positive week for the event and tourism industry in Australia".
"Thank you Spice Magazine for hosting an informative day yesterday at Events Uncovered! Great to see the industry come out, regroup and learn."
Stay tuned for details about Events Uncovered 2021.