SPICENEWS goes inside the China World Summit Wing hotel by Shangri-La in Beijing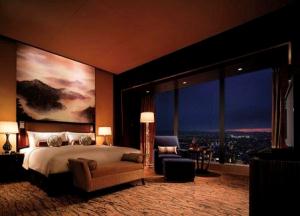 Views: the China World Summit Wing hotel in Beijing
Exclusive by James Wilkinson in Beijing, China
High atop Beijing's tallest building is the China World Summit Wing hotel by Shangri-La, one that offers the highest levels of luxury and comfort alongside commanding the best views in the city.
SPICENEWS and sister publication HM recently spoke on camera to China World Summit Wing's General Manager Adrian Rudin, who provided a unique insight into a hotel that's performing well and proving popular for celebrities, political dignitaries and business and leisure travellers alike.
To view the exclusive video, click on the YouTube image below.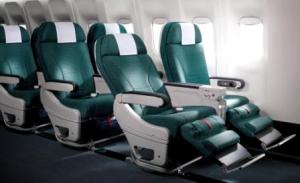 Cathay Pacific's new Premium Economy cabin
SPICENEWS flew to Beijing with Cathay Pacific, which flies to the city from Adelaide, Auckland, Brisbane, Cairns, Melbourne, Perth and Sydney on three-class Airbus A330s that feature Business, Premium and Economy. Cathay's new Business Class, available on all Australian routes, features super-spacious lie-flat seats, powerpoints and USB charging ports and large storage areas and oversized entertainment screens with hundreds of hours' entertainment on demand. Also expect world-class service and high quality food and wine. Alternatively, for not much more than a full economy airfare, go for Premium, which offers wider seats and a larger pitch, bigger TVs, quality meals and wine, and a glass of bubbly on boarding. Visit www.cathaypacific.com