The soon-to-open luxury hotel has partnered with local event management company Dreamweavers to deliver its conferences, events and galas.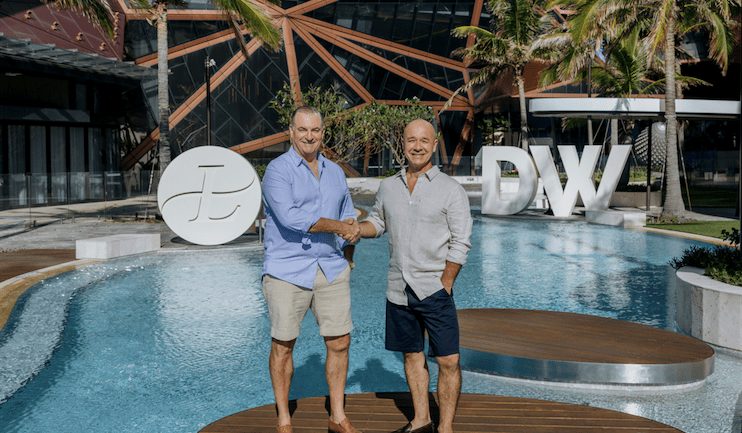 The Langham, Gold Coast has chosen local event management company Dreamweavers to join forces with in delivering the new luxury hotel's conferences, events and galas.
Set to open mid-2022, The Langham, Gold Coast and The Jewel Residences managed by Langham, will merge the global hotel brand's renowned hospitality with the innovative creativity of Dreamweavers to offer exciting new event options to the national and international MICE market.
Based on a reimagined interpretation of event service, styling and delivery, The Langham, Gold Coast general manager John O'Shea said the partnership is a celebration of a shared culture of innovation and excellence.
"We are thrilled to have developed a new partnership with Dreamweavers and believe with their cutting-edge creativity we are well poised to deliver events with opulence, style and charisma," O'Shea said.
"As we countdown to our grand opening, we have cemented a strong bond that will ensure The Langham, Gold Coast delivers the most unique, streamlined, and creative event guest experience in the country."
The Langham, Gold Coast is the central crystalline tower of the city's new Jewel development. Its world class events capabilities will feature state-of-the-art technology and exceptional venues and facilities including Australia's only five-star, beachfront ballroom.
"From group business meetings and grand galas for up to 400 attendees to intimate gatherings and small corporate functions, The Langham will undoubtedly become the new pulse of the Gold Coast and a beacon of hope for a recovering industry."
Dreamweavers' managing director, John Harris and production team have been responsible for more than 4,000 events in 22 years. This experience puts them in good stead for the future as the industry rebuilds and re-charges.
"We're working with one of the most spectacular blank canvasses in the world. Right on the doorstep of the Pacific Ocean, at The Langham, Gold Coast we will offer the most unique, convenient, turn-key event packages and event solutions in the country," Harris said.
"More than the basic event fundamentals, our mantra will be to present an enhanced offering which we have named Uniquely Dreamweavers. This will see quintessential meet quirk and exclusivity embrace eccentricity. We will offer events and conferences that change perceptions with the ability to offer immersive touchpoints that captivate, engage and inspire.
"Uniquely Dreamweaver's will be a full-service event production and management company with turn-key technical solutions, sophisticated creative vision, and end-to-end event management housed in an architectural masterpiece."