The hotel will offer luxury accommodation, event spaces and signature dining.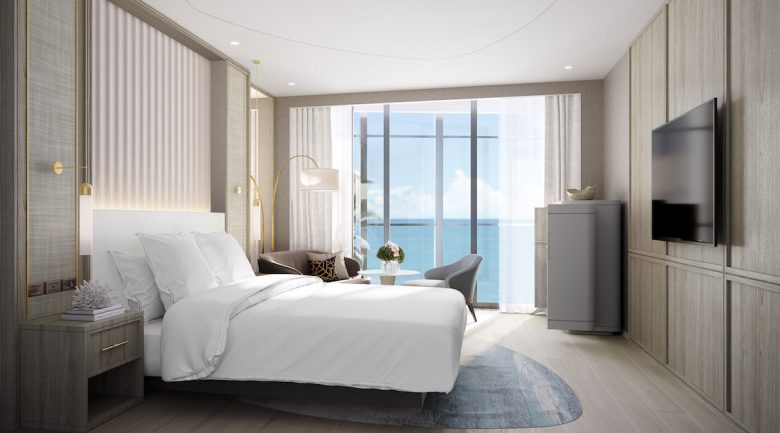 Langham Hospitality Group has announced it will manage its third luxury hotel in Australia, with The Langham, Gold Coast set to open in late 2021.
The hotel will feature 169 rooms and suites in a prime beachfront location at Surfers Paradise.
The group will also manage the Jewel Residences by The Langham, consisting of 170 serviced apartments.
Both the hotel and serviced apartments will be located in the central and tallest of the three landmark towers of the Jewel development.
Stefan Leser, CEO of Langham Hospitality Group said the property will combine cosmopolitan vibrancy and relaxed Gold Coast lifestyle.
"We are very much looking forward to complementing our legendary service standards with the warmth of this beautiful city to make our all guests' experiences celebratory and memorable," he said.
From the deluxe room to the elegant Presidential suite, The Langham, Gold Coast has a range of accommodation to suit both corporate and leisure guests.
All 18 suites at The Langham feature 180-degree uninterrupted views of the Pacific Ocean.
Events and dining
The hotel will also feature a 700-square-metre ballroom, an additional four meeting rooms with a total of 450 square metres and a multi-function room at 500 square metres.
The property will offer a range of restaurants, a casual "grab and go" café, a lobby lounge, a pool bar and a podium sky terrace with bar overlooking the ocean.
Headlining the culinary offerings will be T'ang Court, the signature Cantonese restaurant which will build on the reputation of its Michelin-starred counterparts at The Langham hotels in Hong Kong and Shanghai.
The restaurant will feature two private dining rooms, while the main area seats 90 guests.
A tradition made famous by The Langham in 1865, signature afternoon tea will also be available at Palm Court, the lobby lounge and bar.
For a more casual dining experience, the all-day dining restaurant serves international cuisine, while the 80-seat outdoor bar offers a panoramic view of the Pacific Ocean.
"The Langham, Gold Coast and The Jewel Residences are unlike any other resort or serviced apartments currently available on the Gold Coast," said Simon Manning, chief sales and development officer.
"It will be the ultimate place to stay, offering unparalleled luxury experiences for families, couples, honeymooners holidaying here.
"And for the locals, it is the perfect setting to celebrate special occasions or beachfront staycations."