Elevate your guests' dining experience with these expert tips based on the latest styling trends.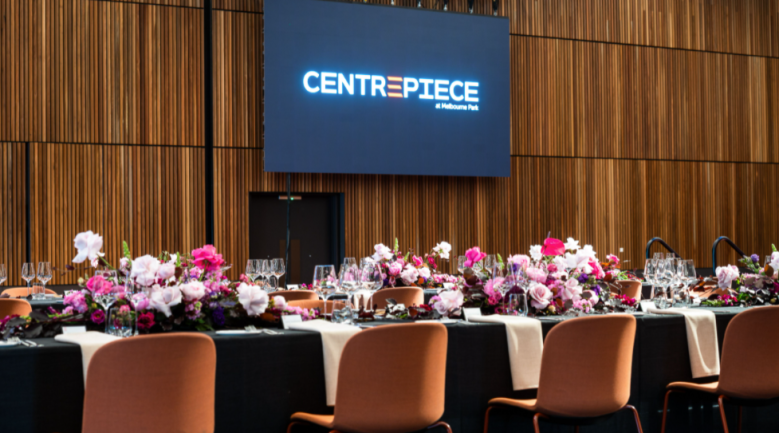 Event styling company and experts in premium table setting concepts, Table Art has been announced as the exclusive linen supplier for Melbourne's newest events and conference venue, CENTREPIECE at Melbourne Park.
A sustainable, Victorian-first approach lies at the heart of the CENTREPIECE concept with the venue partnering with local suppliers to deliver a uniquely Melbourne experience. Table Art has designed and will supply premium custom tablecloths and napkins to the venue, delivering Melbourne-made products and an exquisite event experience to CENTREPIECE
With more than 20 years in special events, Table Art founder Allie Hammet brings her extensive knowledge and specialist skills in fine table linens, floral artistry and premium table setting concepts to CENTREPIECE's gala celebrations and five-star dining experiences.
Drawing on key emerging styling trends, here Allie shares her tips and insights on curating the ultimate table setting to elevate your guests' dining experience and bring that wow factor to your event.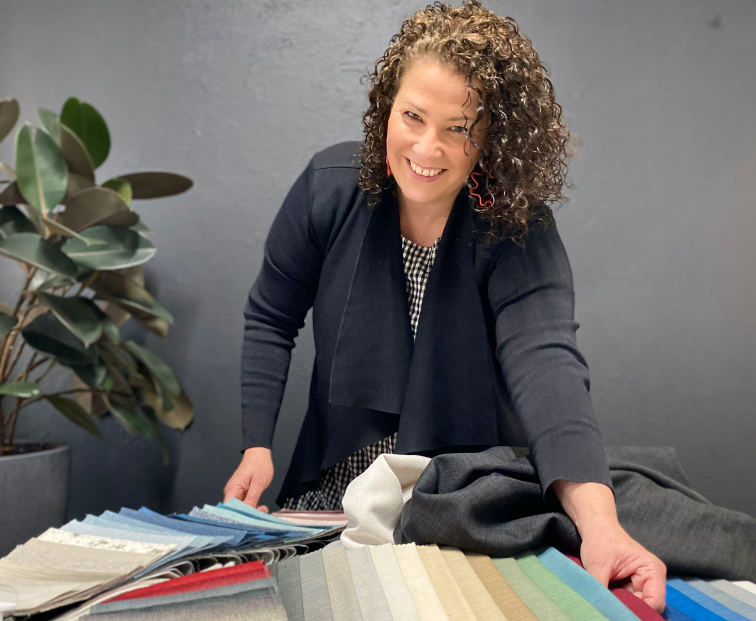 After 18 months shrouded by stay at home orders, both guests and organisers are keen to get back to the grandeur and excitement of events. The new year 2022 is set to be a big year for the industry, with a return to glory giving rise to new trends.
The sector is well and truly back, and with no expense being spared in 2022, the competition to deliver masterful in-person events will be sky-high. Brands and event planners are on the hunt for fresh ways to stand out in people's memories.
A reflection your brand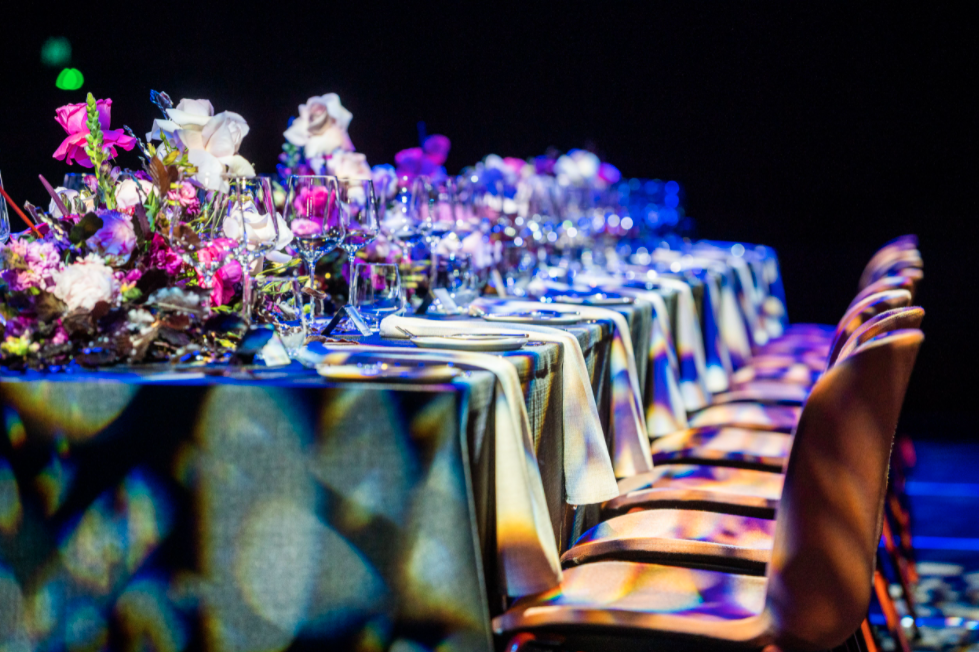 Whether it's at a corporate breakfast event or an evening gala, your table setting says a lot about the kind of event you're hosting. A key element of your style, your table setting should include elements that bind your theme together, add texture and dimension, be practical, and above all, look amazing. Each styling decision closely reflects your brand from the event's materials, accessories, decorations, and layout.
Personalisation is key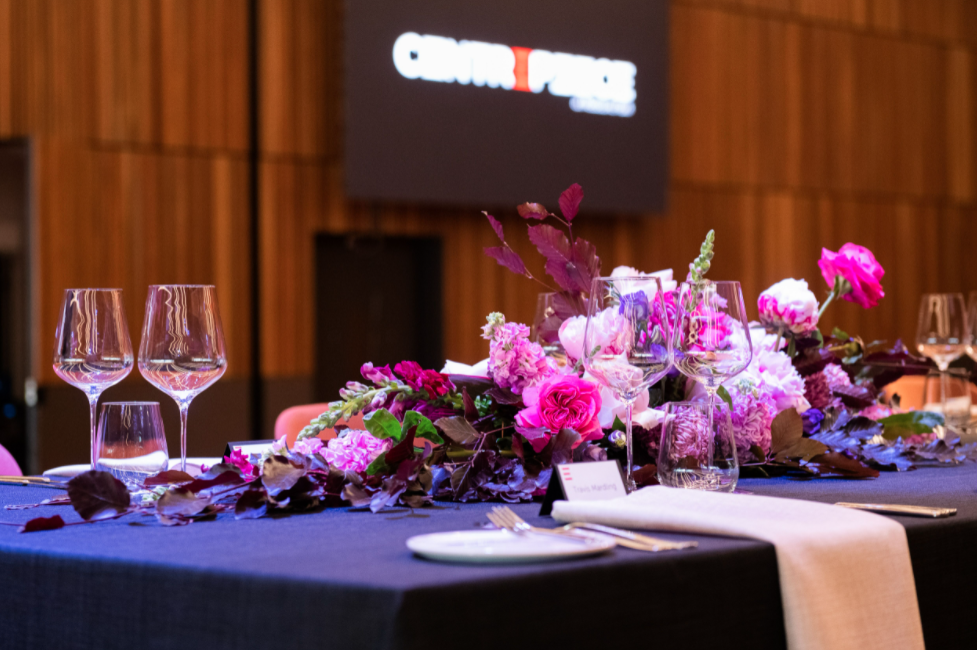 Personalisation is a trend that has peaked in popularity. This tendency has trickled into the commercial world, with businesses injecting personalisation into their offices, boardrooms, and events. More than a fashion statement, it's a marketing tool that gets your logo, colours, and brand in front of more eyes. Bringing a dash of personalisation ensuring a cohesive, beautiful setting with custom made table linens and the finest accompanying tableware. 
Make it memorable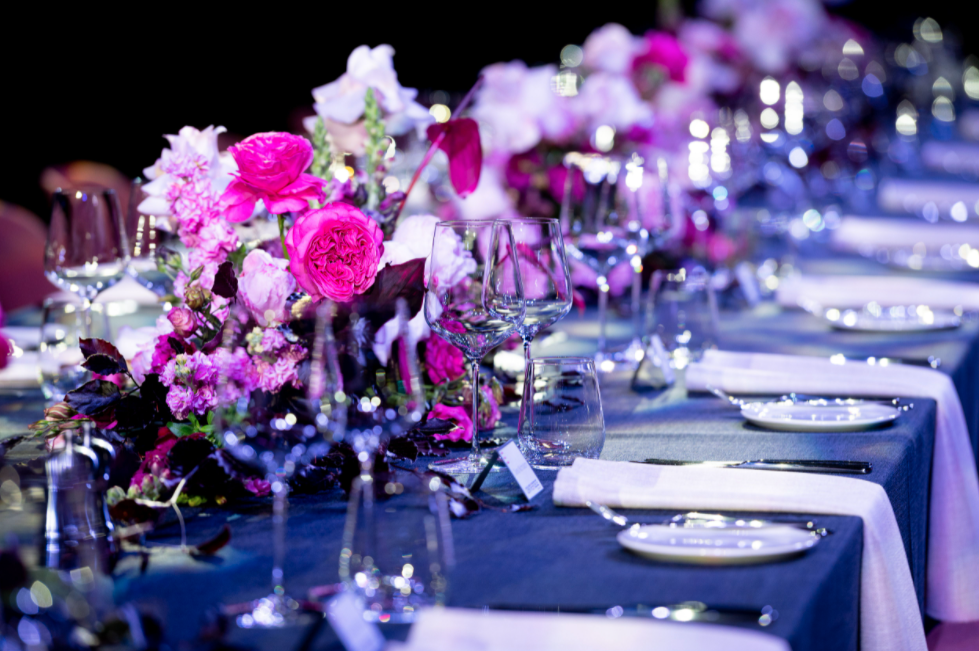 Wherever there is a table, there's an opportunity to create a beautiful setting, evoking emotions and creating memorable event experiences. Venues and stylists need to work closely with suppliers and producers when responding to a client brief to deliver a bespoke, premium concept.
Tonal, natural colours have really risen in popularity, as have woven fabrics. Minimalistic, uniform and orderly settings have given way to softer, more unstructured design elements for a more relaxed and free-spirited look and feel. Think asymmetric florals and a mix of different textures. Draping and flowing is also popular as it creates a romantic, whimsical feel.
Be sustainable
With a growing movement towards sustainable and thoughtful consumer choices, we've seen this trend continue as events return and we enter the festive season. People are looking to move away from cheap, consumable decorations and accessories, instead moving towards quality products that will last them more than a few uses. Additionally (and particularly after the year we've had) the move towards supporting small, local businesses and handmade items has never been more prevalent.
Choose local, quality suppliers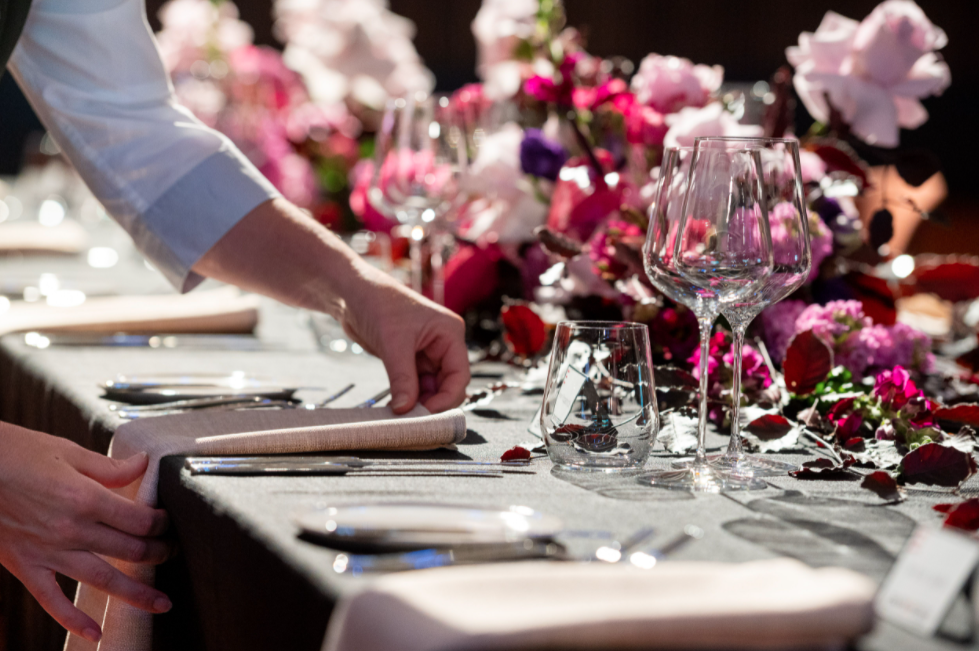 Perceptions can be tarnished with cheap, poor quality goods. Think flimsy pens that snap into pieces or ill-fitting linens that leave table legs awkwardly exposed. Bringing tablescapes to life alongside high quality suppliers allows for a premium guest experience, bringing the 'luxe' factor to engage a holistic theme and bring the brand to life.
At Table Art, we love working with local suppliers to curate custom events experiences, delivering quality, luxe tablescapes composed of premium products.
Spaces like CENTREPIECE partner with local Victorian suppliers like Robert Gordon pottery and Plumm glassware to deliver on the details that guests and hosts desire.
Using these high-quality pieces seeks to encompass a classy, professional look reminiscent of the organisers and a reflection of the quality of the business.