Qantas' new rewards campaign incentivises customers to get vaccinated against COVID-19.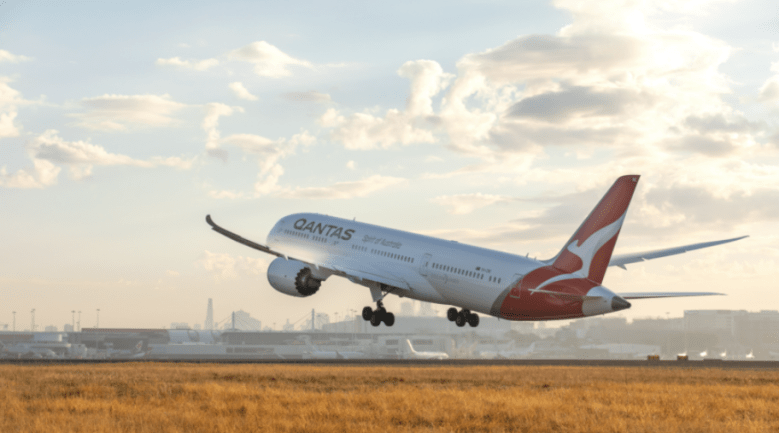 Qantas has today launched a major rewards campaign, incentivising its customers to get vaccinated against COVID-19.
Australian-based customers in Qantas' Frequent Flyers program who are 18 years old or more and are fully vaccinated, can now claim one of three rewards through the Qantas App, including 1,000 Qantas points, 15 status credits, or a $20 flight discount for Qantas or Jetstar.
Members will also then be automatically entered into a mega prize draw to win one of ten mega prizes which include a year's worth of flights (with full carbon-offset on each flight) to more than 60 destinations around Australia, accommodation across 345 Accor hotels, resorts and apartments, and free bp fuel. Winners will also be able to travel to any Qantas and Jetstar international destination once borders start to open.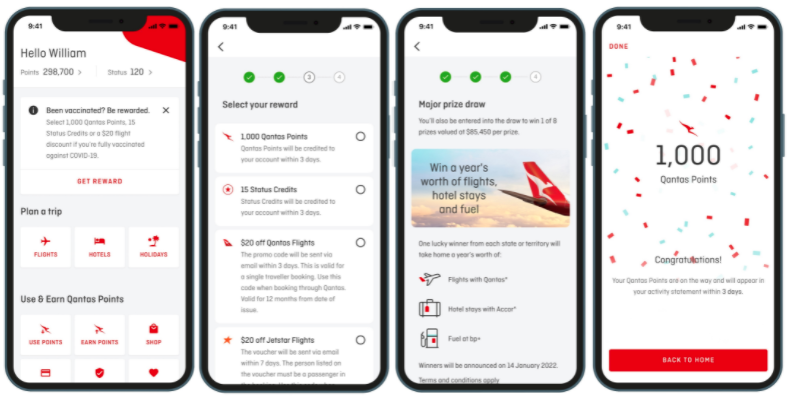 Qantas Group chief executive officer Alan Joyce said the vaccine rollout was critical for protecting public health and coming out of the ongoing lockdowns, and that those who have made the effort to get vaccinated should be recognised.
"This is one of the biggest giveaways we've ever done, and with the Federal Government's vaccine program ramping up across the country, now is the ideal time to say thank you to Australians for stepping up and protecting themselves and others," Joyce said.
The rewards campaign follows the national carrier's recent announcement that it will require all of its frontline airline staff to be fully vaccinated by 15 November 2021, and the remainder of its staff to be fully vaccinated by 31 March 2022.
"Having a fully vaccinated workforce will safeguard our people against the virus but also protect our customers and the communities we fly to.
"The impact of the pandemic on the travel industry and our own Qantas Group team members means we have a clear vested interest in the success of the vaccine rollout."
To launch the campaign, Qantas' has released a heartstring-tugging TV commercial 'Be Rewarded', which features an emotive rendition of the song "Fly Away" by Australian singer Tones And I.
"Getting vaccinated is an important step that every Australian can take that brings us that little bit closer to life as we knew it."