The significant expansion plan will boost domestic services to the region and develop a new international terminal.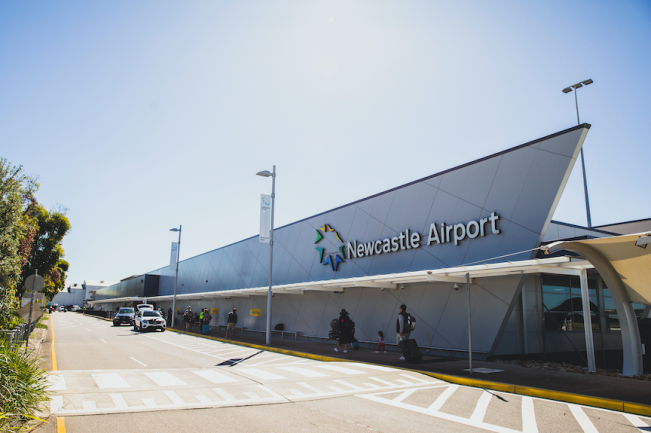 Newcastle Airport. Image credit: Destination NSW.
Newcastle Airport is embarking on a significant expansion plan, which will enable it to enhance domestic capacity as well as develop a new international terminal.
The second busiest airport in New South Wales, Newcastle Airport generates around $1.2 billion in economic activity a year, supports around 5,600 jobs and caters to around 1,3 million passengers per year with 12 domestic routes and serviced by six domestic airlines. The expansion will facilitate the introduction of new domestic and international routes and address forecast capacity growth.
Backed by the Commonwealth Bank as the sole financier, the $240 million deal will also accelerate the activation of Astra Aerolab including the construction of commercial A-grade office and industrial facilities, subject to current development applications.
With Newcastle as a centre for industry innovation, the airport is strategically important infrastructure and a key economic driver in the Hunter region, which is expected to grow in population to around 950,000 people by 2041.
"The airport's expansion and modernisation will significantly increase its capacity and improve connectivity across Newcastle, the Hunter Valley and the Central Coast, driving new business and employment opportunities that add to the region's prosperity,"Commonwealth Bank Regional and Agribusiness Banking executive general manager, Paul Fowler said.
Newcastle Airport chief executive officer, Dr Peter Cock, has welcomed the partnership, highlighting the benefits this expansion will have for the region.
"Driving greater economic and social benefits by broadening our domestic and international destinations and contributing to Newcastle's transformation from a major regional hub into an international destination and a significant second international gateway to NSW, is key to our purpose," Dr Cock said.
"We also thank the Federal Government for investing a total of $121 million in our region's international growth."
Newcastle Airport has also committed to reducing its environmental footprint across the airport, with the expanded terminal building and Astra Aerolab commercial office building being designed to be operated with 5-star Green Star rating accreditation. Currently under construction, the airport's solar powered covered car park will power more than 30 per cent of the airport.
QT Hotel Newcastle general manager, Michael Stamboulidis, has also welcomed the expansion plans and is optimistic about the benefit it will have on the region's business events and broader Newcastle visitor economy.
"Business Events are a key contributor to Newcastle's visitor economy, and the provision of expanded access through the gateway of Newcastle Airport will significantly add to the already strong proposition that Newcastle enjoys as business events destination of choice," Stamboulidis said.
"The ongoing successful partnerships and collaboration between City of Newcastle, Newcastle Airport, and Newcastle Tourism Industry Group is one of the strongest in the country with a collective strategy that is seeing Newcastle go from strength to strength across both business events and leisure markets."