The event will foster a greater understanding of the pivotal role that business events can play in driving economic development in New Zealand.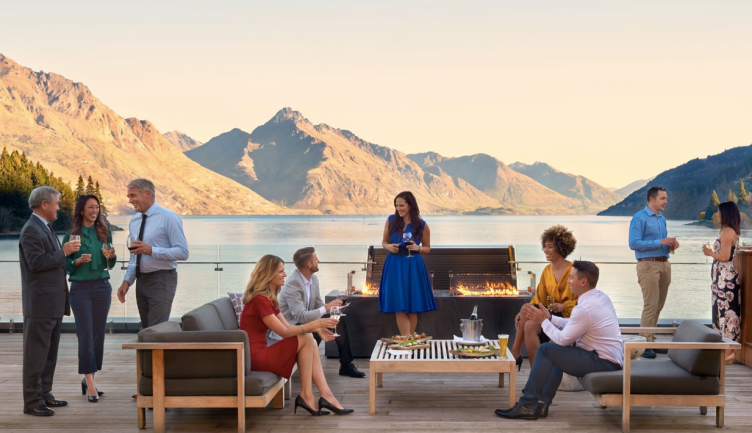 Following on from the success of MEETINGS 2023 in Wellington last week, New Zealand's thriving business events sector will come together once again in a week-long forum dedicated to celebrating and collaborating for future growth.
Business Events Industry Aotearoa (BEIA), in partnership with Tourism New Zealand Business Events, will host the inaugural Business Events Week, 18-22 September, 2023, which will feature a series of insightful sessions and workshops that will foster a greater understanding of the pivotal role that business events can play in driving economic development in the country.
Starting in Marlborough and culminating in Auckland for the Tourism New Zealand Business Events National Awards, the event will bring international speakers, local experts, sector leaders, and members of the wider business events industry together to present, discuss, and strategise for future growth.
Pre-COVID, Business Events was an industry worth NZD $1.48 billion to New Zealand's economy, supporting 8,200 jobs. Now, as the industry recovers strongly, Tourism New Zealand's Business Events team will target its highest ever number of international conference bids in the 2024 financial year.
BEIA chief executive, Lisa Hopkins, said for the first time the industry's two-day annual conference will be integrated into an expanded event looking at opportunities for this high-value sector.
"Our business events industry has come of age with investment in world-class infrastructure and the opening of two new convention centres in Christchurch and Wellington, and the soon-to-open New Zealand International Convention Centre in Auckland," Hopkins said.
"Together we are working to ensure New Zealand is recognised on the international stage as a destination for business events that contribute across the four capitals: nature, culture, social and economy.
"Collectively under one strong New Zealand banner, the Business Events Week platform gives us a huge opportunity to exchange experiences and share the latest global thinking with the industry, developing ideas that can help set our destination apart."
Tourism New Zealand general manager NZ & Business Events, Bjoern Spreitzer, acknowledged the importance of business events in attracting high-quality visitors to New Zealand.
"Business events are an important part of how we deliver on our strategy to encourage high quality visitors to Aotearoa New Zealand," Spreitzer said.
"They deliver knowledge, business and economic benefits and positive social legacies. Business Events Week will be a great opportunity to recognise the sector's successes and build on them for future sustainable growth."