Last week the IMEX Group shared its predictions for meetings industry trends and changes in 2014.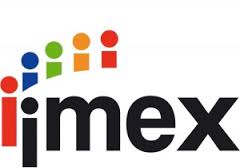 Last week the IMEX Group shared its predictions for meetings industry trends and changes in 2014. Here's what they had to say:
1. Diverse content for short attention spans
Translation: Use multiple channels to engage with audiences and make the content entertaining, diverse and digestible. You can use everything from YouTube, TED talks and 'episodes' of a corporate story to hold people's attention. Just don't make them watch anything for longer than four minutes – anything longer is a lifetime in the new content environment.
2. Happiness is the new 'work/life balance'
Translation: A growing number of organisations recognise that employee loyalty and motivation hinges on a convergence of personal values with corporate ones. Speakers that specialise in positive psychology are a hit and internal communications strategies that focus on holistic life happiness rather than splitting work and life are likely to resonate with employees.
3. Technology is no longer option
Translation: Convergence and connectivity will both be the next big technology wins the meetings industry strives for in 2014 so you'd better make sure there's decent wifi in your venues.
Utilisation of new technology such as Smartphone apps and 'wearables' will lead to better data capture and deeper business insights for clients and planners alike.
4. Social media grows up and out
Translation: People are familiar with the key platforms now so integrate this into all of your planning.
In 2014, social media will start to receive its own budget, and begin to play a meaningful and measurable part in marketing and communications strategies across the meetings and events industry.
The encouraged platform (and supporting technology) needs to be tailored to the audience .
5. 'Glocal'
Translation: Global companies making a local impact. This builds on the trend of corporate social responsibility. Conference programs will include offsites where delegates help build community gardens, fundraise for a local cause (ie building a playground in a disadvantaged area ) and eat locally and sustainably produced food.
6. Meetings sector is a leading economic indicator
Translation: The growth in the meeting sector is a reliable indicator of economic growth in any given industry. Where business is being done, people are meeting about it. In Australia, think mining, oil, gas, aged care, fitness, medical and pharmaceutical.
7. Workplace diversity
Translation: With so many generations working alongside each other (be it virtually or physically) and issues of gender balance and racial diversity still being addressed, organisations are having to look at their recruitment and talent development strategies with more creativity and awareness. In July 2013 Deloitte University Press went one step further, suggesting that 'diversity of thought' is now the new frontier: "Advances in neurological research that are untangling how each of us thinks and solves problems can help organisations, including governments, operationalise diversity of thought and eventually change how they define and harness human capital."