Read on for the most spooktacular trends for this year's All Hallows Eve.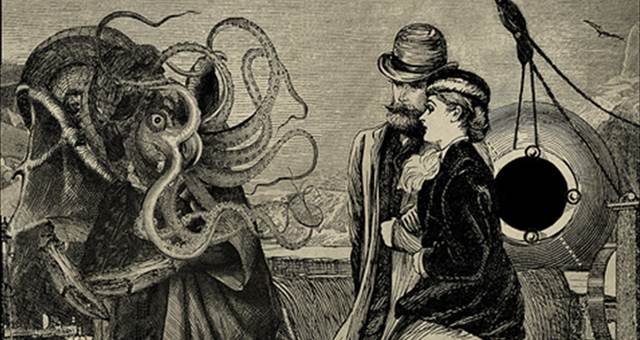 Read on for the most spooktacular trends for this year's All Hallows Eve.
1. Abandoned Amusement Park
Creepy, right? Think freakshows like The Space Cowboy's Mutant Barnyard (http://thespacecowboy.com.au/content/?page_id=207), faded sideshow alley sets, leering attendants of questionable sanity, toffee apples, popcorn and fairy floss. If you want to add a dash of everyone's favourite trend, throw in some zombie teenagers and you've got a hit on your hands.
2. Black food and drinks
The blacker and inkier the better. In the past, food has been blood, brains, spider and pumpkin themed but this year, it's all about black. Think black velvet cake and black cocktails.
 3. Ravens
These harbingers of doom are red-hot this season and can be used in a traditionally tacky Halloween setting or for a rather more classy style of gathering where the ravens are real taxidermied examples of these shiny, suspicious creatures.
 4. Victorian pseudo-science paraphernalia
Bell jars, medicine bottles, ye olde fonts, preserved critters in formaldehyde, skulls, shrunken heads and phrenology of nefarious criminals; you name it, and it's appearing at the coolest parties. Set up a potion-making station where guests can mix their own drams from an array of 'poisons' with the assistance of a bar witch.
 5. Costumes
The big costuming trends this season are directly from the silver screen. Disney's Frozen has inspired many Elsa look-alikes, Angelina in Maleficent has encouraged horns galore, Game of Thrones will see John Snow and Daenyrus Stormborn showing up at a lot of parties and The Hunger Games series will see Katniss Everdene costumes proliferate.