With the companies joining forces, the hospitality industry in the Asia-Pacific region can anticipate a new era of innovation, collaboration, and growth, set against the backdrop of an ever-evolving global market.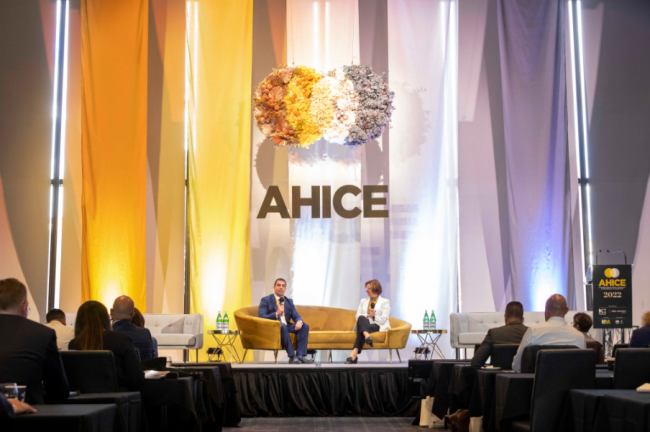 Sydney-based B2B publishing and event company, The Intermedia Group, has entered into a significant partnership with global events and information firm Questex, setting the stage for the joint promotion and introduction of two groundbreaking hotel industry events in Asia.
The Intermedia Group is set to debut the Asia Hotel Industry Conference and Exhibition (AHICE) in Singapore on February 28-29, 2024, with a specific focus on South-East Asia. In tandem, Questex is expanding its footprint within the operational real estate and hospitality sectors, announcing an all-new IHIF Asia event scheduled for the third quarter of 2024 in Hong Kong.
Both companies are poised to offer comprehensive support encompassing marketing, sales, and content expertise for all global events organised by both entities. This collaboration extends to notable events such as the International Hospitality Investment Forum Berlin (IHIF), the newly envisioned IHIF Asia, the recently acquired NYU International Hospitality Industry Investment Conference (NYU), The Hospitality Show, Annual Hotel Conference (AHC), and Resort & Residential Hospitality Forum (R&R), in addition to AHICE Asia Pacific, AHICE Aotearoa (New Zealand), AHICE Aloha (Hawaii), and AHICE South-East Asia.
The Intermedia Group's steady expansion across the Asia-Pacific region over the past 18 months has been marked by significant growth. A testament to this trajectory was the Asia Pacific Hotel Industry Conference and Exhibition held in Adelaide, South Australia, which attracted more than 1,400 participants in May this year, solidifying its status as the largest hotel operations event in the APAC region. Complementing this, the Group introduced new conferences in New Zealand (AHICE Aotearoa) and Hawaii (AHICE Aloha), catering to the thriving South Pacific hotel industry.
The Intermedia Group managing director, Simon Grover, expressed his enthusiasm for the partnership.
"We look forward to collaborating with Questex on the launch of these two important events," Grover said.
"For over 25 years, Intermedia has been a leader in the hospitality publishing and events sector in the Asia-Pacific region and through our expertise in top-level content and event management, together we can ensure the new launches are premier hospitality events for hotel investors, owners, developers, operators and associated businesses such as bars, restaurants, travel, gyms, salons and spas in Asia."
For Questex, these new events in Asia fortify the global expansion of the Questex Hospitality portfolio, bolstered by the acquisition of the NYU International Hospitality Industry Investment Conference and the success of The Hospitality Show. This strategic expansion ensures Questex's presence across a comprehensive spectrum including hotel operations, real estate investment, and interconnected sectors like restaurants, bars, gyms, spas, and luxury establishments.
"Our strategy is to focus on our core sectors and extend leadership positions through organic growth and the acquisition of new capabilities and assets," Questex chief executive officer, Paul Miller, said.
"Now with hospitality investment and management events in Europe and the United States, partnering with The Intermedia Group to launch two events in Asia is the perfect collaboration to extend globally and continue our leadership position in the investment and hospitality industry."
As the global hospitality industry boasts a staggering market value of USD 4.8 trillion, expected to grow by over 10 per cent annually to USD 6.8 trillion by 2026, Questex and The Intermedia Group are well-positioned to tap into this burgeoning market. With a focus on sectors such as bars and restaurants, spas, salons, and hotel management, this partnership underscores their commitment to sector-specific research, insights, and connections to drive business growth while serving the unique needs of various sub-markets.