the $1.53 million investment enhances the Centre's high-tech event delivery solutions to meet the returned demand for in-person events.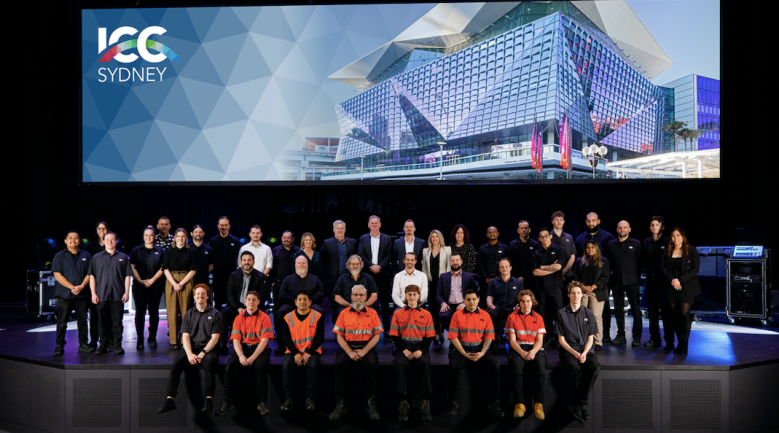 International Convention Centre Sydney (ICC Sydney) has expanded and upgraded its technology inventory with a $1.53 million investment in new industry-leading audio visual (AV) equipment.
Backed by its award winning team of AV experts, the investment enhances ICC Sydney's comprehensive, high tech event delivery solutions to meet the returned demand for in person events with a wide range of state-of-the-art equipment. This is in addition to the venue's recently expanded range of 1.9 millimetre pitch modular and customisable LED screens.
ICC Sydney chief executive officer Geoff Donaghy said the venue team was committed to elevating the event experience by implementing innovative solutions.
"ICC Sydney was purpose-built to cater for the changing architecture of meetings and through this investment it has evolved its event delivery capability to execute even better world class services for our diverse network of clients and visitors," Donaghy said.
"Our team members take great pride in presenting customised, seamless technical solutions and the latest venue enhancements will support this ongoing quest for excellence.
"As we welcome a resurgence of local, national and international events, we are proud to further strengthen Sydney's position as one of the world's most desirable business events destinations. Working with the latest technology and the best people in the industry, the future possibilities for business and entertainment events are endless."
ICC Sydney director of audio visual services, Brian Nash said the team's expertise coupled with the additional equipment ensures the venue remains at the forefront of the industry.
"Innovation is built into our DNA. With this significant advancement of our already expansive equipment inventory, managed by our extraordinary team of passionate, experienced and agile people, ICC Sydney reaffirms its commitment to support clients' success through the events we deliver for them every day," Nash said.
"We thrive on creating flawless in person event experiences that inspire the imagination and we want to ensure every visitor is impressed every time they attend an event at ICC Sydney."