Venue upgrades and new developments will get underway across Queensland.
The Brisbane Live precinct is due for completion in time for the 2032 Olympic Games. Artist's impression via Brisbane Development.
After more than six years of planning, Brisbane has secured one if its biggest event bids of all time, becoming the host of the 2032 Olympic and Paralympic Games.
The global event is expected to generate more than $8 billion in economic value for Queensland and will usher in a wave of new development and infrastructure to various parts of the region.
Welcoming the news, Brisbane City Council Lord Mayor Adrian Schrinner said the announcement was a huge vote of confidence in the future of Brisbane.
"Brisbane didn't just score the Olympics. Brisbane just won gold. Gold for our economy. Gold for tourism. Gold for jobs and growth," he said.
"The years of hard work have paid off, we have won. It's now Brisbane's time to shine and we're ready to put our fantastic city on the world stage.
"I'm immensely proud to have been part of the successful final pitch that secured this win and to be bringing home the 2032 Olympic and Paralympic Games."
Among the biggest developments in the pipeline is the Brisbane Live precinct, which includes a proposed 18,000-seat indoor arena complex serviced by underground rail and busway infrastructure.
The development is being led by ASM Global, the operators behind hundreds of venues including ICC Sydney, Brisbane Entertainment Centre and Cairns Convention Centre.
Speaking on 4BC radio, ASM Global Asia Pacific chairman and chief executive Harvey Lister described the proposed arena as "the Brisbane Entertainment Centre on steroids".
For the 2032 Olympics, there are plans underway to use the venue for swimming events, with a creative concept to install a temporary indoor pool into the arena.
Post-Olympics, the arena would be home to major entertainment, sporting and public events, and potentially business events.
The Gabba has also been proposed as the main stadium for the games and is earkmarked for a $1 billion upgrade that would increase the stadium's capacity to around 50,000 people.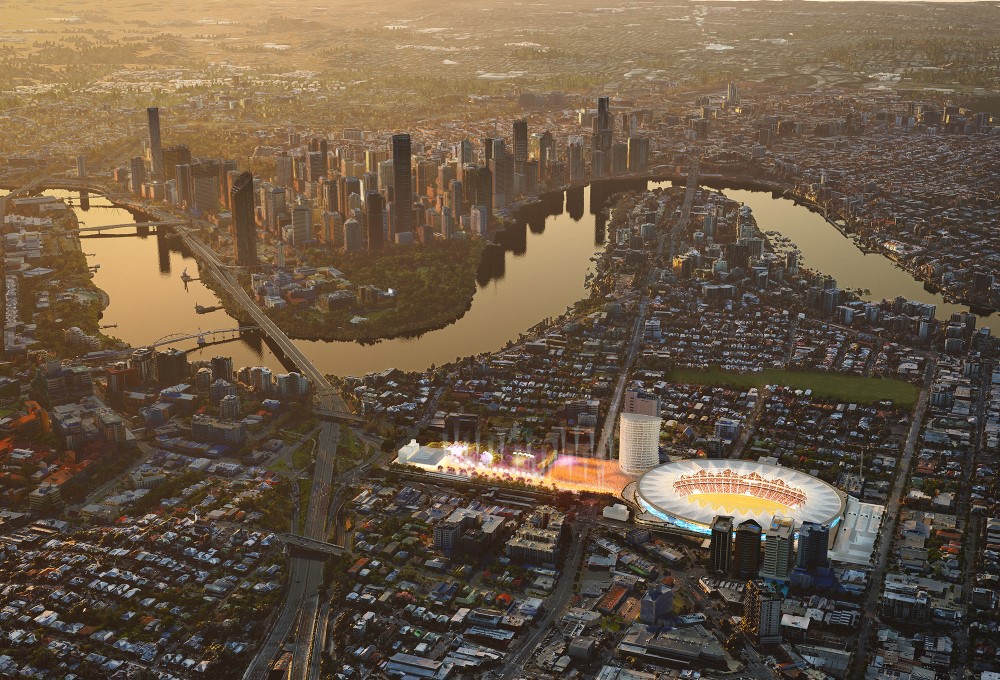 Queensland regions rejoice
The excitement of Brisbane's win is extending far beyond the city, with the Sunshine and Gold Coasts welcoming the opportunity to host a number of sporting events in 2032.
The 2032 Olympic master plan shows the sporting events will be splits across 21 venues in Brisbane, seven on the Gold Coast and four on the Sunshine Coast.
Visit Sunshine Coast CEO Matt Stoeckel said the announcement couldn't have come at a better time, given the current economic difficulties facing the visitor sector.
"While the current challenges are affecting all our operators, the fact that we will play an integral role in a world event of the magnitude of the Olympic Games should provide optimism for the future," he said.
"The Olympics will turbocharge the Sunshine Coast's economic development and with the new international-capacity runway at Sunshine Coast Airport, there is excellent prospects for attracting additional hotel and tourism development aimed at both domestic and international travellers."