BE Perth has confirmed five new business events thanks to a funding boost through the WA Government's Reconnect WA package.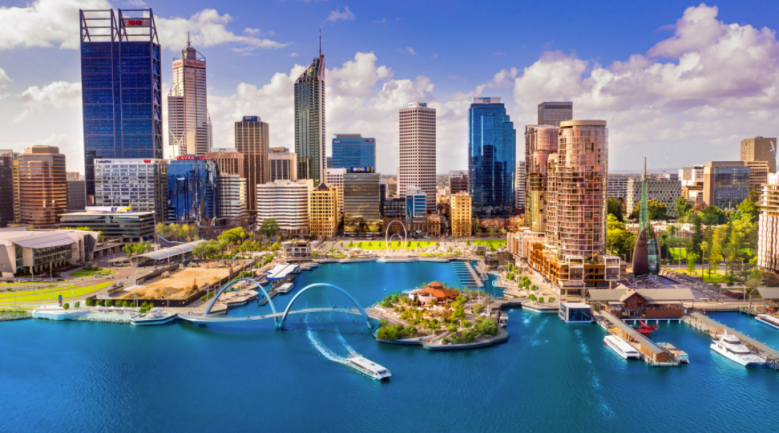 Perth, WA.
Business Events Perth (BE Perth) has confirmed five new business events worth more than $13.2 million thanks to a funding boost received through the Western Australian Government's Reconnect WA package and its Keynote Speaker funding incentive.
The $185 million Reconnect WA package was announced on 1 December 2021 and included a $15 million funding boost for BE Perth to help attract lucrative business events to WA, supporting the recovery of the State's business event, hotel and hospitality industries.
As a result of the funding boost, BE Perth has been able to secure four large-scale medical conferences that are expected to bring more than 2,750 medical specialists to WA between 2022 and 2025, injecting upwards of $7.7 million into the local economy.
Additionally, the Innovative Keynote Speaker Incentive has led to the confirmation of a 1,600-delegate education conference for Perth in 2025, which is expected to generate upwards of $5.5 million for the State. The incentive sponsors the attendance of high-profile keynote speakers in other destinations on the provision the conference then comes to WA within three years.
Tourism Minister Roger Cook said business events played an important role in Western Australia's tourism industry.
"These events help to promote our vibrant city, its venues and attractions to high-yield visitors who spend valuable dollars while here, and who will hopefully plan a return trip for leisure purposes," Cook said.
"Despite the major setbacks for this industry due to COVID-19, BE Perth's optimism and resilience has been demonstrated by continuing to pitch for large-scale events for the future."
BE Perth chief executive officer Gareth Martin said the support of the WA Government through Tourism Western Australia and collaboration with industry was pivotal in driving the strong positive results for business events in WA.
"The events that we have confirmed through the Reconnect WA funding and our Keynote Speaker Incentive were strategically targeted to align with the WA Government's Diversify WA framework, which identifies health and medical life sciences and international education as two of the State's key growth sectors," Martin said.
Since July 2020, despite the significant impact of COVID-19 on the business events industry, Business Events Perth has secured 108 national and international events for WA from 2022 to 2029, representing $107 million in economic impact for the State.
The organisation has also supported over 350 local events since August 2020 to assist the recovery of the local industry.