This year, the conference was held at CENTREPIECE at Melbourne Park, 6-8 April, the same week as the Formula 1 Australian Grand Prix 2022 took place in Melbourne.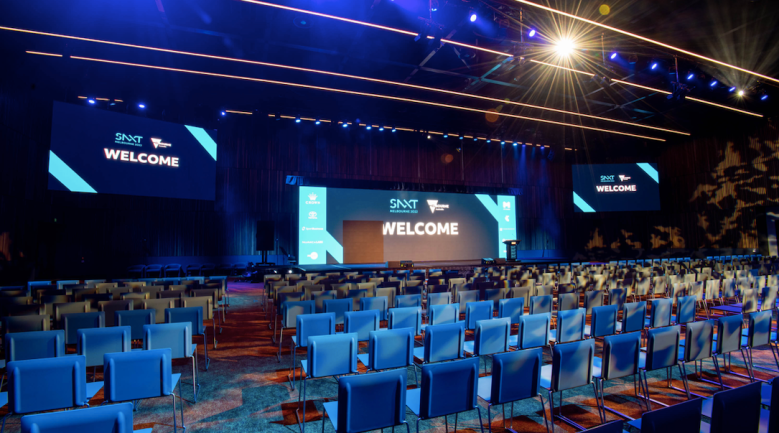 The SportsNXT Conference is a thought leadership summit which brings together leaders from across the sports industry to meet, create, share and connect. This year, the conference was held at CENTREPIECE at Melbourne Park, 6-8 April, the same week as the Formula 1 Australian Grand Prix 2022 took place in Melbourne.
The three-day event welcomed 750 guests and 70 global sporting thought leaders including NBA commissioner Adam Silva, US women's national team captain Megan Rapinoe and Formula 1 chief executive Stefano Domenicali.
CENTREPIECE at Melbourne Park tells us how it went.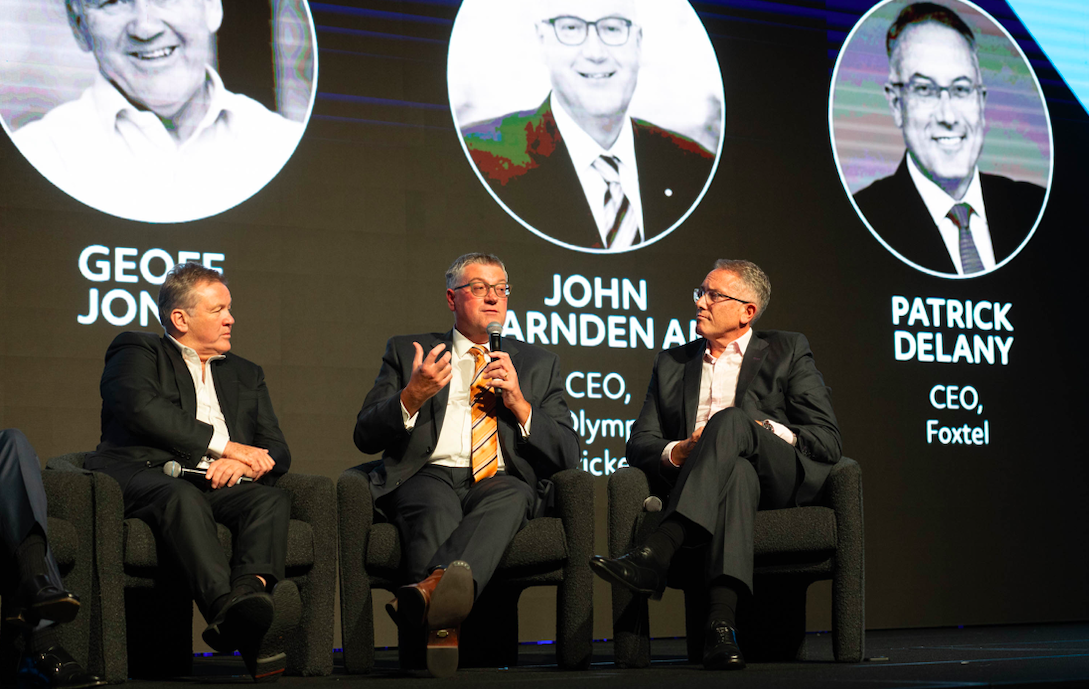 What was the event brief?
The SportNXT team sought to present an immersive and engaging program for 700 industry delegates, in addition to providing opportunities for interaction and networking. Ultimately, the SportNXT summit was determined to connect the world's leaders in sport in the heart of Melbourne's iconic sports precinct.
How was the event executed and brought to life?
The event featured a two-day program of speakers, events, and engagements at CENTREPIECE at Melbourne Park. This included a combination of in-person and hybrid presentations, utilising best in class connectivity and AV technology, as well as networking opportunities throughout the breaks and each evening, with a networking event hosted on CENTREPIECE's outdoor terrace. Delegates also enjoyed Melbourne sports tours, including a hosted tour of AAMI Park, which is part of the Melbourne & Olympic Parks Precinct and a host venue for the 2023 FIFA Women's World Cup. The high end food offering included hand shucked oysters, pork belly buddha bowls, and flame-grilled beef Kibe.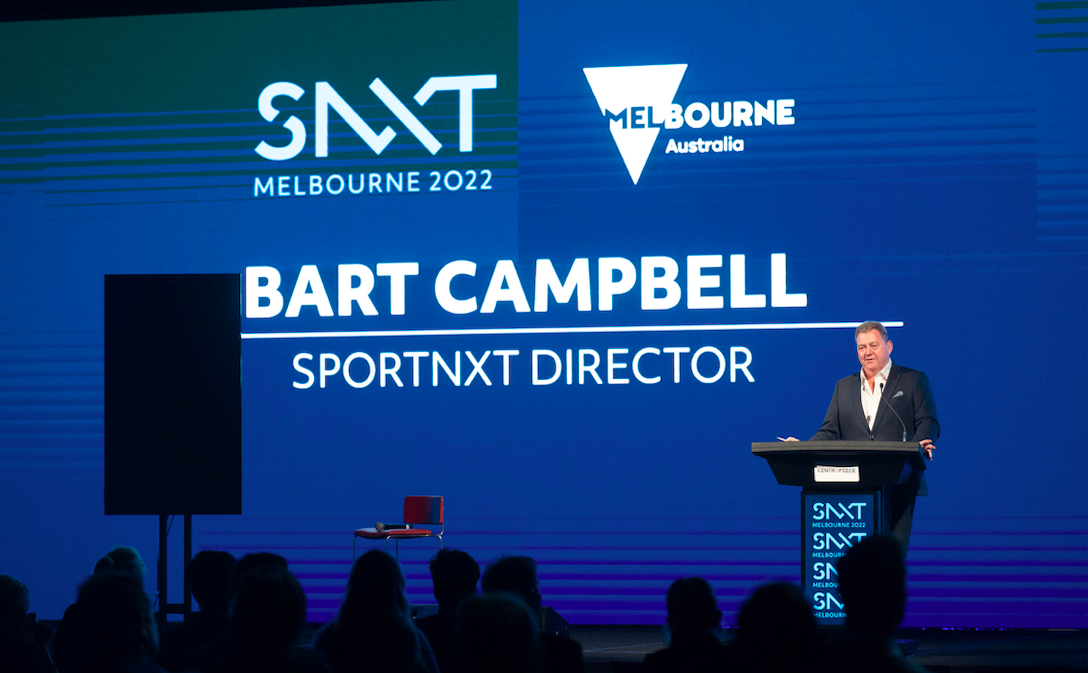 What were the highlights of the event?
This was a first-of-its-kind thought leadership summit for sport at a time where sport has never been more prominent, nor the industry more challenged. The event was primely located amongst Australia's best sporting and event venues, offering up-close and personal access to these spaces to delegates, with the Melbourne skyline as its backdrop. It featured a hybrid speaker and panel presentation model, bringing international speakers within the same four walls as delegates and the nightly networking on CENTREPIECE's outdoor terrace was a huge hit. Another highlight included the behind-the-scenes tour of AAMI Park and the showcasing of precinct tenant trophies including Australian Open, AFL and NRL Premiership Cups.
Who was involved in bringing it all together?
We worked together with event management and production company JAM TV, catering supplier Delaware North Australia, audio visual specialist Micro-hire, and Showtech did the rigging.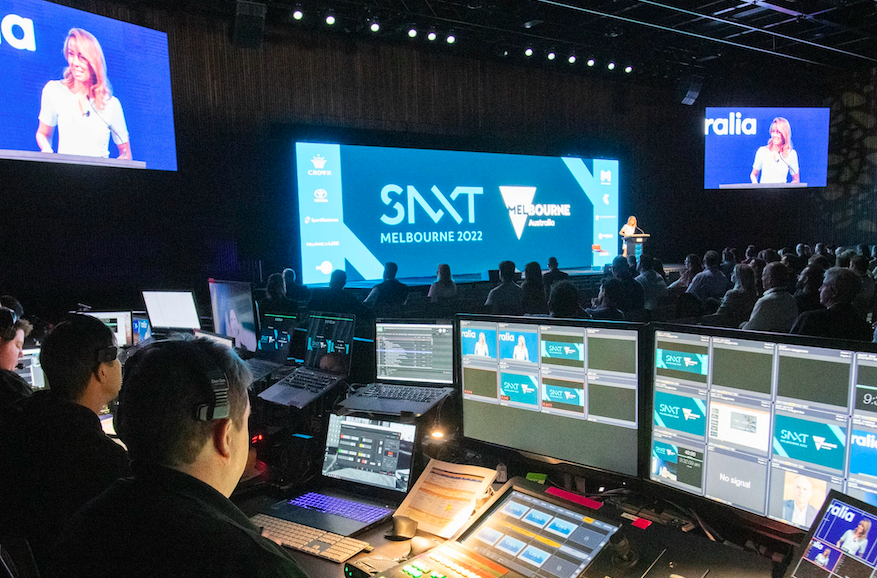 What were some of the challenges and how were they overcome?
Due to COVID-19 lockdowns, the original dates of the event needed to be rescheduled. When considering potential new dates, April was presented as an option, which happened to coincide with the Grand Prix weekend, aligning perfectly with the draw of a global sports summit in Australia's sporting capital. Ultimately, this change in timing further enhanced the event.
The unpredictability of lockdowns and travel restrictions presented an obstacle in the ability for all our speakers and panellists to be present in Melbourne. However, ironically, the pandemic has shown the events industry how to adapt using hybrid presentations, allowing some panellists to dial in from their home country. Technology and superb AV ensured this was a seamless experience for both the panellists and guests.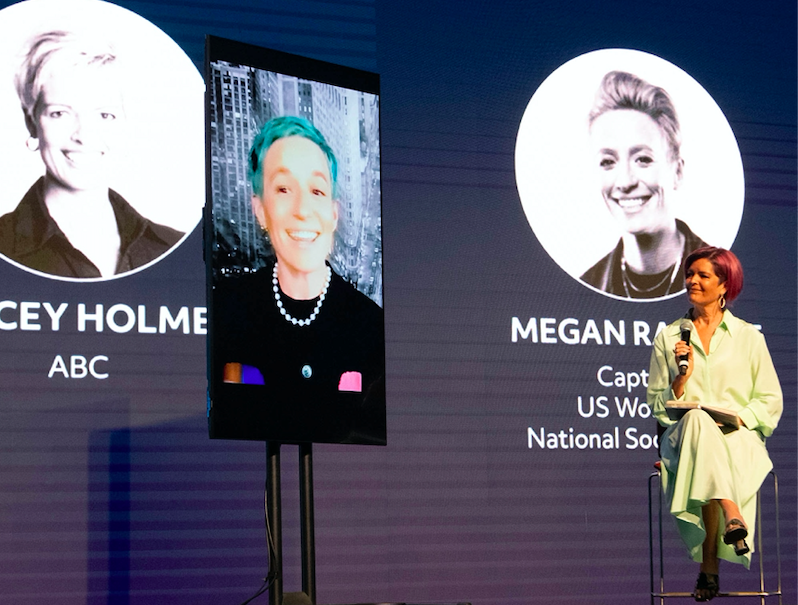 How successful was the event overall?
SportNXT and CENTREPIECE welcomed 750 sports industry guests from across the country to attend this inaugural event, hosting high-profile national and international keynote speakers including U.S. Women's National team Captain Megan Rapinoe, NBA Commissioner Adam Silva and Formula 1 CEO Stefano Domenicali.
The three-day conference provided delegates extraordinary insights from – and access to – some of the most credentialled voices in world sport and business, with a range of significant topics discussed, including the future of data and analytics in sport, genetics and future of injury prevention and the pivotal outlook of women's sport.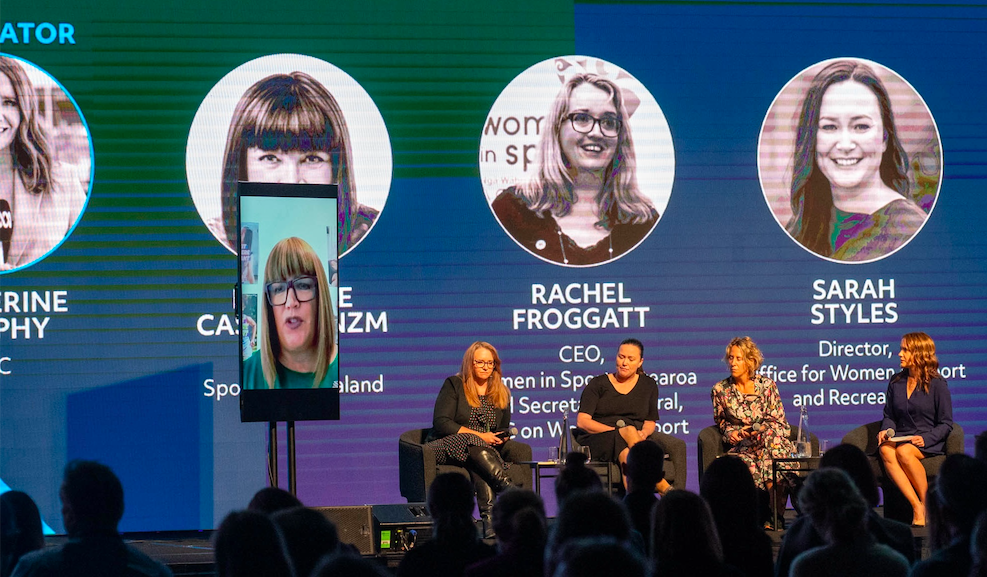 What was the feedback from the client and attendees?
Guests were thrilled with the event, enjoying the hospitality of CENTREPIECE at Melbourne Park, and the connectivity to Melbourne's sports precinct and proximity to the CBD for easy access from their hotels and transport links.
Event director Bart Campbell:
"Primely positioned among the best of Australian sporting venues, CENTREPIECE presented itself as the perfect backdrop for a global sport business conference like SportNXT. Our delegates were able to experience the precinct's unique offering, made even more special by the F1 being in town. Melbourne's capabilities as a major event host is undeniable, and CENTREPIECE is a fantastic new addition to the city's event offering."
SportsNXT Chair Eddie Mcguire:
"It's been gratifying for somebody who loves not only Melbourne and Victoria but sport. To be able to share all these ideas and provoke discussion going forward was what SportNXT was all about."
Speaking on stage following the final session of SportNXT for 2022 McGuire paid tribute to speakers and delegates.
"To everybody who's been up here on stage, from all the moderators, speakers and hosts thank you. They all have given so much of themselves and their time because they too believe in what's going on. To our delegates, thanks for coming. It's just been wonderful to feel the connection. There have been so many people in the room over the last two days who have such passion. So, thank you very much for that."