The city will host Asia Pacific's largest agrifood tech conference as well as 3,000 incentive delegates from a Chinese retail giant.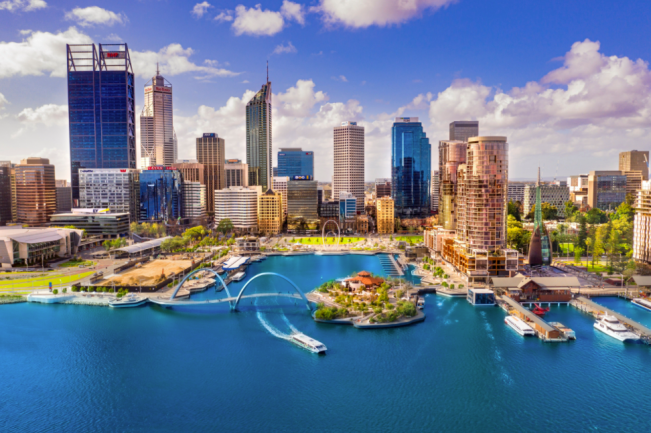 Perth is booming as a destination for business travellers
Business Events Perth (BE Perth), with support from Business Events Australia, has won the bid for Perth to be the host city for two major events in 2024 – Perfect China's 30th Anniversary Incentive event and evokeAG 2024, the largest Agritech conference in the Asia Pacific region.
Perfect China's 30th Anniversary Incentive
Perth will welcome 3,000 delegates from Chinese retail giant Perfect China, which has chosen Western Australia in which to celebrate its milestone 30th anniversary. The company has previously taken its incentive groups to Sydney, Melbourne and Adelaide and will next year treat its top achievers to all the highlights of Perth and Western Australia.
The bid was a joint effort from BE Perth, Business Events Australia and Tourism Western Australia and the program is being made possible through the Western Australian Government's Reconnect WA funding package.
China is a key international partner for the Australian business events industry and one of Tourism WA's key international visitor markets, with more than 72,900 visitors from China travelling to WA in 2019 and spending more than $367 million.
Premier Agritech event evokeAG 2024
Following the success of its sell-out 2023 event in Adelaide, the largest Agritech conference in the Asia Pacific region will be taking place at Perth Convention & Exhibition Centre, 20-21 February 2024.
AgriFutures Australia's evokeAG conference brings together agrifood tech industry from around the world to connect and facilitate collaboration between farmers, innovators, investors, researchers, corporates, and government, who will look at future possibilities to enhance technology and investment across the agrifood, fibre and fisheries industries.
BE Perth chief executive officer Gareth Martin said hosting the conference will further position Western Australia as a global leader in the sector.
"As the premier Agritech conference in the Asia Pacific region, evokeAG 2024 hosted in Western Australia will provide a platform for the state's rich Agritech industry and drive increased visitation, trade and investment opportunities for the state."