Sights are set on connecting with quality buyers and the AIME community to help drive business for their local regions.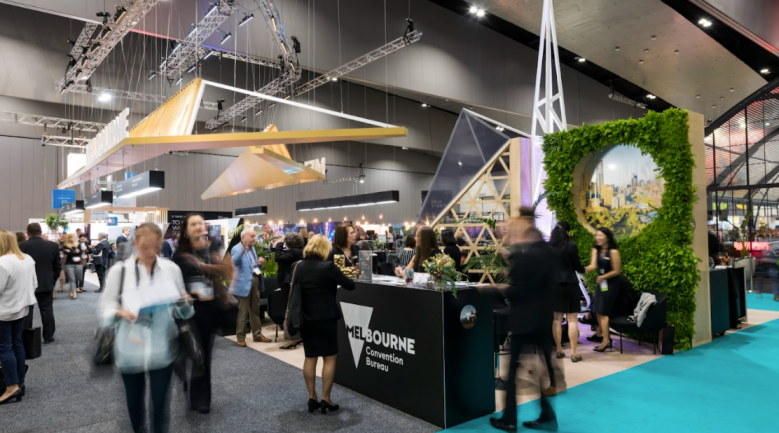 Asia Pacific Incentives and Meetings Event (AIME), has announced that almost all of Australia's Convention Bureaux will be participating in AIME 2022, taking place on 21–23 March in person and 28 March–1 April online.
With 17 Convention Bureaux confirmed, sights are set on connecting with quality buyers and the AIME community to help drive business for their local regions, as well as showcasing their unique destinations on the world stage.
Owners of AIME, the Melbourne Convention Bureau is looking forward to spearheading business for both state and country in 2022 and beyond.
"AIME 2022 is set to be the next big ticket trade show to drive confidence right across the Asia Pacific region and importantly where key decision makers connect, exchange ideas, and create business opportunities," MCB chief executive officer Julia Swanson said.
"The show will be one of the first international trade shows to be held in Melbourne and now in its 29th year, AIME 2022 will be a significant recovery platform for the business events industry right across region, creating and re-establishing valuable connections to drive commerce.
"It's an excellent time for the sector to come back together and show the world that Melbourne is back."
Representing some 1,800 tourism and events operators, Association of Australian Convention Bureaux chief executive officer and AIMEbassador Andrew Hiebl, is looking to use the 2022 event as a launch pad for the industry's recovery.
"AIME's role in our business events' recovery is pivotal for reigniting rich business connections between organisers and suppliers," Hiebl said.
"All our mainland members will be exhibiting at AIME 2022, and that's a great sign of business confidence, human spirit, and commitment to industry.
"The event will embody the spirit of resilience and add a much-needed boost to future confidence which will flow on to buyers and sellers alike. Through these positive conversations, on and off the show floor, new opportunities, innovations, and collaborations will be born – that is what excites me."
Showcasing in 2022 and sponsor of AIME's much-anticipated Knowledge Program, Destination Gold Coast will be using the event to unveil its new brand and connect with valued partners and quality buyers.
Destination Gold Coast chief executive officer Patricia O'Callaghan said it had been a while since Gold Coast attended AIME as a collective and was delighted to be back.
"At AIME we will be launching our new brand and sharing with our customers what they can expect from us as a destination," O'Callaghan said.