The Sunshine Coast will now host the Panalitix conference.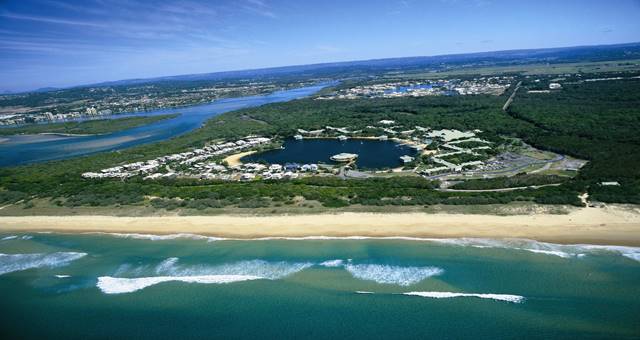 "The show must go on," declared the organisers of the Panalitix Accountants' Conference, who were in the final planning stages for their annual conference when Cyclone Debbie smashed into the Whitsundays making it impossible for Hamilton Island to host the 400 delegate event later this month.
Using hashtags such as #nevertoolate #stillgonnabeawesome #debbiedidhammo; the organisers informed delegates of the change of destination less than three weeks before the scheduled start of the event when it became obvious that Hamilton Island wouldn't be fully operational to cater for such a major conference.
It took just a few days for the Sunshine Coast's Novotel Twin Waters Resort to come to the rescue, with its events team organising function space, conference staging, an awards night and accommodation for the group.
The Novotel was already heavily booked, so the hotel's team organised additional accommodation at the adjacent Sebel Twin Waters and nearby hotels to ensure the full conference group could be catered for.
Visit Sunshine Coast chief executive Simon Latchford said that the impromptu change was a great example of Queensland destinations helping each other out in a time of need.
"What affects one part of Queensland, affects all of us and our thoughts are very much with all our tourism colleagues and their families in the Whitsundays."
"Fortunately the Sunshine Coast escaped most of Debbie's fury, so we were in a good position to take on the conference and it is a tribute to to the Novotel conference and events team that they were able to turn this around so quickly," Latchford said.
The conference will be held from 26 – 30 April.