Outlook strong for incentive travel sector according to IBTM World's Incentive Travel Report.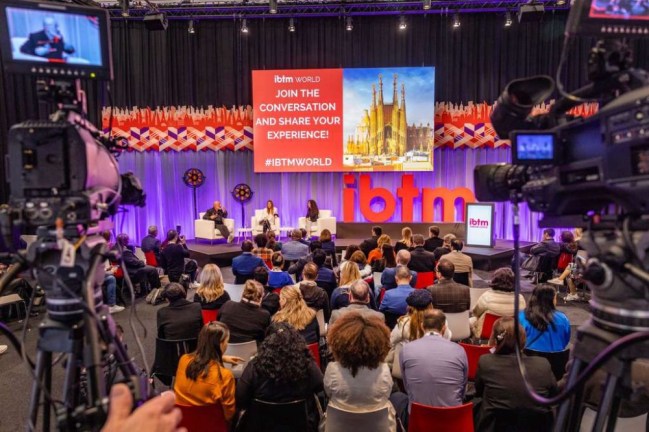 An IBTM World event
IBTM World's 2023 Incentive Travel Report shows the recovery of the incentive travel sector is continuing post-pandemic with global market value predicted to reach $333 billion by 2031.
The report, written by IBTM Contributor Mike Fletcher, found the sector is growing at an annual rate of 12.1 per cent, according to figures published by Allied Market Research.
It predicts the number of people participating in incentive travel programmes worldwide will grow by 61 per cent in 2024, compared to 2019.
The 2022 Incentive Travel Index found retention of employees is now the most commonly cited reason why incentive travel is able to regain its strategic importance.
"In a cost of living squeeze, cash rewards are more likely to be spent on necessities such as household bills," the report stated.
"Travel on the other hand provides an escape from the realities of everyday life and will leave staff feeling happier and more inspired."
The report highlighted the need for companies to adapt their incentive travel schemes to ensure they remain competitive as tighter corporate budgets reduce the frequency of business trips and fewer employees have been attending face-to-face events.
The report found benefits such as inclusivity, peer-to-peer relationships, and being able to take a partner on a trip have become more relevant to employees, according to 66 per cent of incentive travel agencies.
Incentive travel schemes were seen as a valuable resource to attract, retain and motivate talent as more people look for more attractive jobs with flexibility and hybrid working options.
The report found the sector still faces significant challenges including talent shortages, inflation, rising travel and supply chain costs.
It also stated the role of the incentives professional now includes helping companies to demonstrate concern for employee wellbeing, with time-off excursions and access to wellness to counteract workplace loneliness, stress and burnout.