The iconic Inner West venue is set to get a fresh facelift.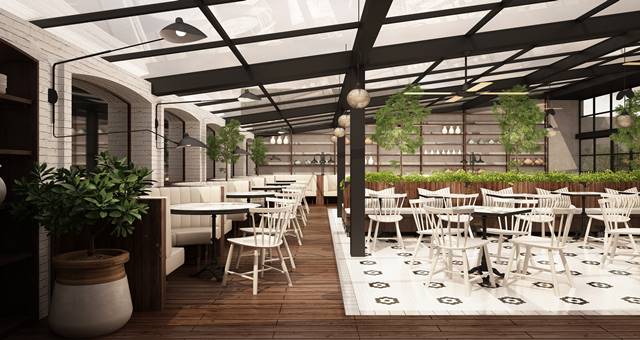 The 3 Weeds Hotel in Sydney's inner west is getting a fresh new facelift this winter thanks to Sydney-based design studio, loopcreative.
Established in 1881 as the Rose, Shamrock & Thistle, the affectionately nicknamed 3 Weeds has been many things to many people over the years, from underworld haunt to live music venue and more recently an awarded eatery.
The venue's latest renovations will give it a lighter, fresher feel that will make it appealing all year round, not just for those seeking a cosy winter hideaway.
The greatest change will be the integration of the restaurant and bar to create a more cohesive, open space named The Conservatory that will seat up to 76 people for lunch and dinner.
The roof will be removed to draw in more light and the adjacent courtyard will be converted into a garden with table for 10-12 for an intimate dining experience. The existing living room space will be converted into The Terraces, a series of dining rooms for 8-32 people.
Award-winning chef and restaurateur, Darrell Felstead, has returned to the venue a decade on and will be residing in the kitchen alongside Head Chef Nathan Jackson, creating modern share-style menus influenced by Australia's cultural melting pot.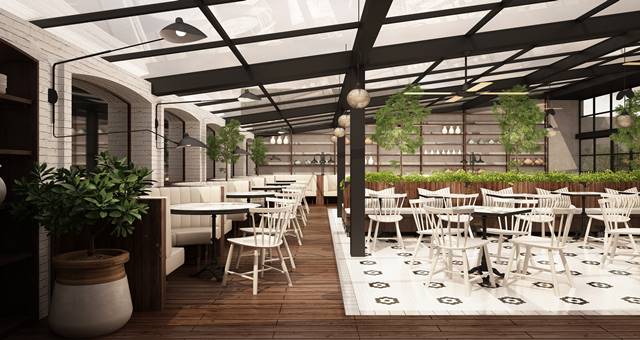 The front bar will be redesigned to follow a similar line and its adjacent enoteca will provide a space for functions and wine tastings. The exterior of the building will also be stripped back to reveal it's former glory in a nod to the pub's heritage.
Rod Faucheux, director at loopcreative, explains: "Over its long history, The 3 Weeds has had a very colourful life. With the latest renovations we're aiming to capture and celebrate the traditions of the old, while re-positioning the pub for its future so it can be enjoyed for generations to come."
Renovations are expected to be completed by October 2017 and the pub will remain open throughout.
3 Weeds is located at 197 Evans St, Rozelle NSW 2039.