Spice sister publication Hospitality News has the details.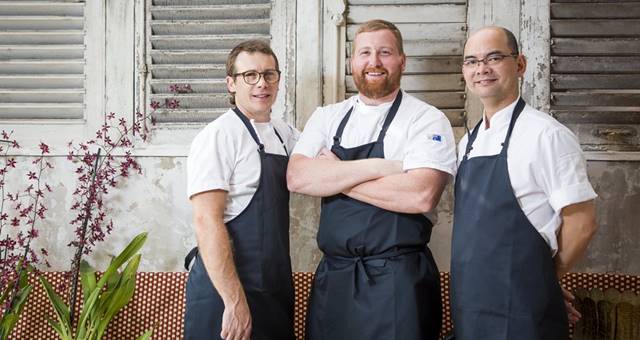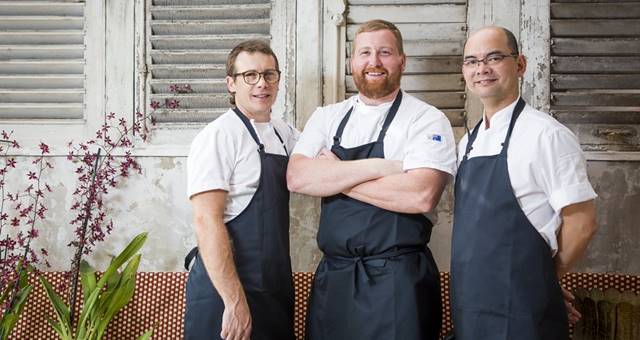 Spice sister publication Hospitality News has the details.
Located in the old Queen Victoria Hotel site and acquired by Merivale in April 2015, the Queens Hotel kitchen is spearheaded by Papi Chulo's Christopher Hogarth and Patrick Friesen as well as former Mr. Wong dim sum master, Eric Koh (pictured above).
Queens is home to Queen Chow, which offers a Cantonese menu comprising traditionally prepared BBQ meats and a range of seafood. Friesen and Hogarth have spent the last year refining their menu and being inspired by the city's famed dai pai dongs (open-air food stalls).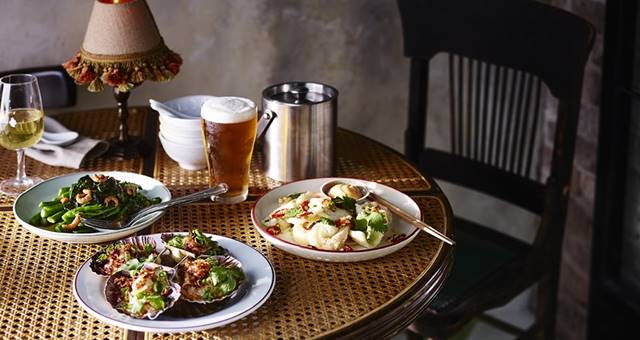 Hogarth said, "The dai pai dongs are where everyday people go to eat – it's not tricked up food, it's just delicious. We love Asian food and we've tried to emulate and enhance our favourite dishes by using the best quality ingredients we can get our hands on."
Menu items including South Australian pippies with black bean, chilli and Tsingtao; salt and pepper cuttlefish, silken tofu and prawns with chilli bean mayo; and whole roast duck with plum sauce – served alongside dishes that are iconic in Hong Kong but not as readily available here.
"Typhoon Shelter Crab – deep fried crab with garlic, chilli, black bean and pulp from soy beans – is a good example of this and a dish I'm really excited about," said Friesen.
"It's messy and interactive and you can't stop yourself from eating it all."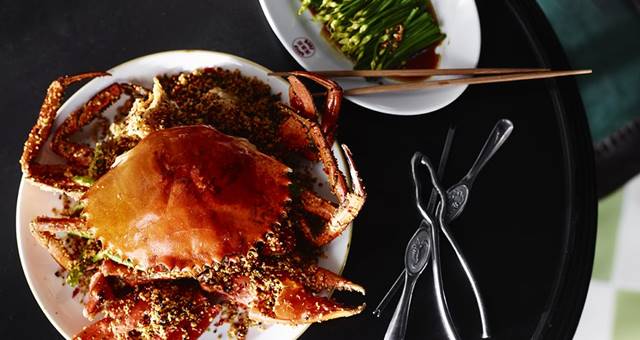 Queen Chow's dim sum menu is driven by Eric Koh. Bringing with him 30 years' experience including tenures at Mr. Wong and Work in Progress, as well as London's Michelin-starred Hakkasan and Yauatcha, Koh will offer baked and fried dumplings for lunch, dinner and late night supper.
Upstairs is home to Queens' cocktail bar, The Smelly Goat. Bar manager Harrison Westlake has created a menu of classic cocktails with a twist. Examples include the Dutch Courage with carrot, Maker's Mark and white wine; Evergreen with capsicum, chilli, gin and ginger; and Moloko Plus with Crunchy Nut milk, white rum and cardamom.
The two level venue has been transformed by a design team including Justin and Bettina Hemmes, Kelvin Ho of Akin Creative and stylist Amanda Talbot. With dark stained timbers, rubbed back finishes and a long timber bar with zinc top, the ground floor is made up of bar seating and leather banquettes, opening up to a kitchen courtyard. Upstairs in The Smelly Goat, the walls are fabric-lined with black timber panelling and silk wall sconces. The hand-carved onyx bar top, hand-painted mural by 8 Foot Walls and curated taxidermy bird boxes create a sense of 1930s glamour. With a green and off-white checkered tiled floor, the adjoining enclosed terrace is filled with colourful rattan chairs and tables and hanging pots of native orchids.
Queens Hotel is located at 167 Enmore Rd, Enmore NSW.