The park will close temporarily, while events will continue as normal.
Luna Park Sydney unveils its $30 million plan
Luna Park Sydney has revealed it will undergo a $30 million upgrade, adding a collection of new permanent rides for visitors to enjoy.
The 85-year-old amusement park will close for the first half of 2021 to complete the works, including updating park facilities and attractions, and adding nine new permanent rides.
The function and event venues will continue to operate as usual during this time.
Luna Park Sydney managing director Peter Hearne said the works will bring the park up to a modern standard while maintaining its heritage.
"The people of Sydney love Luna Park, which is as emblematic a symbol of our city as the Harbour Bridge and the Sydney Opera House," he said.
"We are just going to make it even better than it is now, while still preserving its wonderful heritage."
Among the nine new rides will be a brand new Big Dipper, which will be the first "inline seating launch roller coaster" in the world.
Speaking to media outside Luna Park, Minister for Jobs, Investment, Tourism and Western Sydney Stuart Ayres welcomed the development.
"This investment will attract more people to Sydney and ensure that Luna Park continues providing joy and excitement to millions of families and children for the next 85 years and beyond," he said.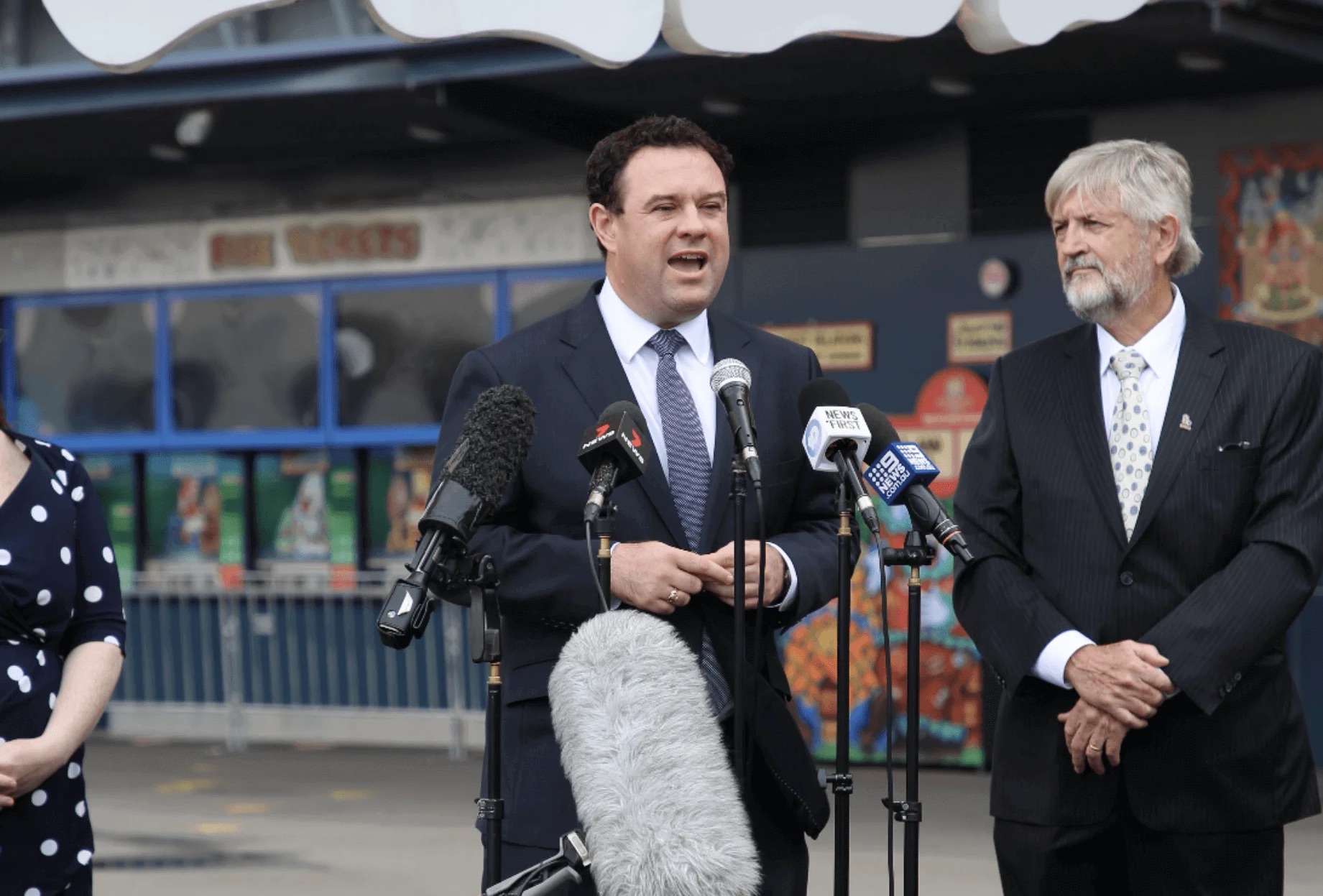 "An investment of this size is great news for all of Sydney as it will create hundreds of jobs, help boost local tourism, and assist in the economic recovery of NSW post COVID-19.
"It is yet another sign of confidence in NSW and our economic future – and a sign of confidence that Sydney is back in business."
The amusement park will temporarily close from 27 January 2021 and reopen in late June 2021.