The Canberra property has refurbished its guest rooms and conference space.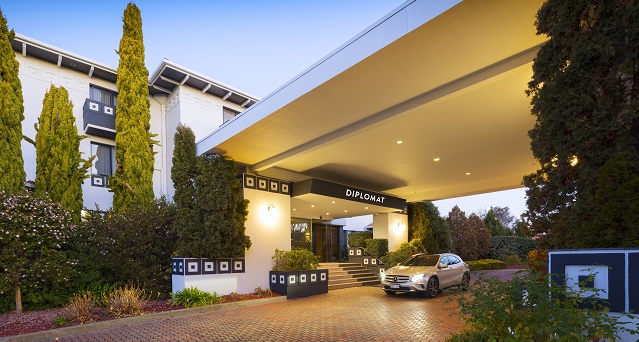 Diplomat Hotel has undergone a $2 million refurbishment.
Diplomat Hotel in Canberra officially relaunches today, 11 October, following a $2 million refurbishment.
Part of RoundHouse Hotels, Diplomat Hotel engaged interior designer Blainey North to guide the renovation project, which encompassed the 67 accommodation rooms, conference space, public areas and bar and dining venues.
"We were very proud to have the professional expertise of Blainey North, who provided the design and inspiration for the refurbishment and assisted us in implementing her vision at the highest possible standard," says RoundHouse Hotels managing director Hugh Cooke.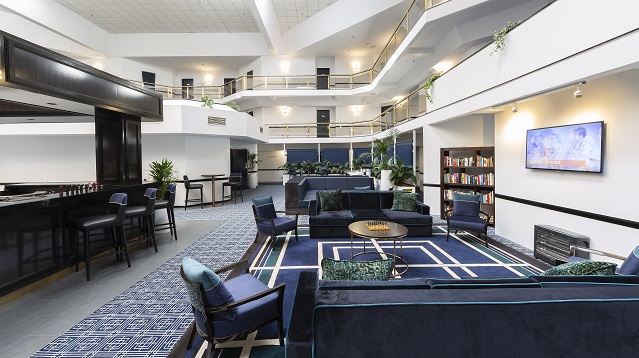 "The support of our designer Blainey North and Acacia Projects ensured the hotel was completed to a quality and standard we are very proud of.
"Once again we have a beautiful iconic boutique hotel that fits with the quality service we will continue to provide."
The refurbishment project included Diplomat Hotel's conference space, the Attaché room. The space seats up to 60 guests and is a popular choice for meetings and evening events.
As part of the hotel's relaunch, Diplomat Hotel has partnered with Rooftop Foundation, a local charity that provides affordable relief accommodation at times of medical need.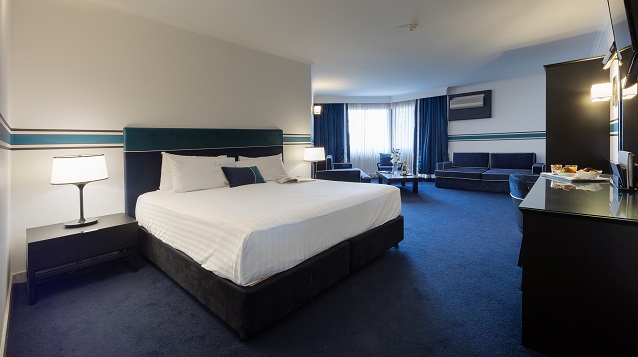 Roundhouse Hotels is raising money for Rooftop Foundation to provide 100 room nights in a year via free and discounted accommodation.
"Guests to our launch will be invited to purchase a pillow case for $50," says Cooke. "The money goes direct to Rooftop [Foundation]. Our guests can sleep easy knowing they've helped others to sleep a little easier."