Noma Australia is officially open in Barangaroo, Sydney.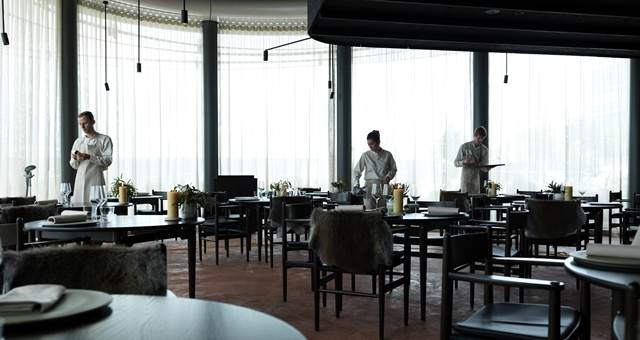 Noma Australia is officially open in Barangaroo, Sydney.
Key elements of the interior include a red earth floor, two native Australian Xanthorrhoea trees, woven pieces by indigenous artisans and a kitchen fitted out to the highest specification.
Lendlease has partnered with Tourism Australia to bring Noma Australia to Barangaroo Sydney. The restaurant is located in Barangaroo's Anadara building, a beautiful structure with floor to ceiling curved glass windows and views of the waterfront. Noma Australia spans over 500 square metres at ground level and encompasses a stunning dining room, outdoor lounge area and an extensive kitchen and prep area. The kitchen remains entirely open to the entry and dining areas, allowing guests to move past the Noma chefs as they work.
Head chef René Redzepi said that the Noma team has felt at home from day one at Barangaroo, and that he is thrilled to be a part of the iconic precinct.
"Being at Barangaroo has reminded me of Noma in Copenhagen, in terms of being on the harbour and the proximity to the water. I'm very happy with the fit out, it's very different from our space in Copenhagen, yet it has our DNA in it. In collaboration with our partners we've succeeded in getting a distinct Australian-ness embedded into the walls," he said.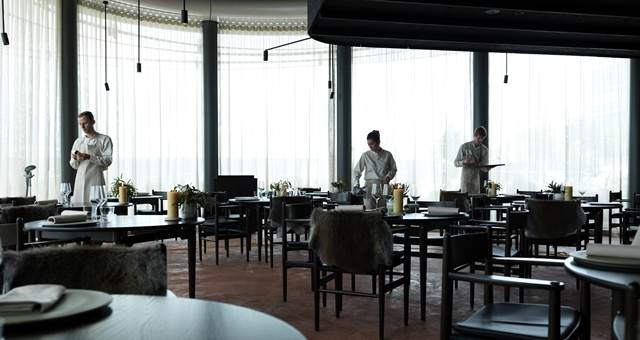 Upon completion Barangaroo will be home to up to 90 retailers – mostly food and beverage – from the smallest laneway bars and canteens, to grand spaces on the harbour including Matt Moran's three level restaurant and bar.