"We asked our event planners, if they could build something from scratch, what would it be?"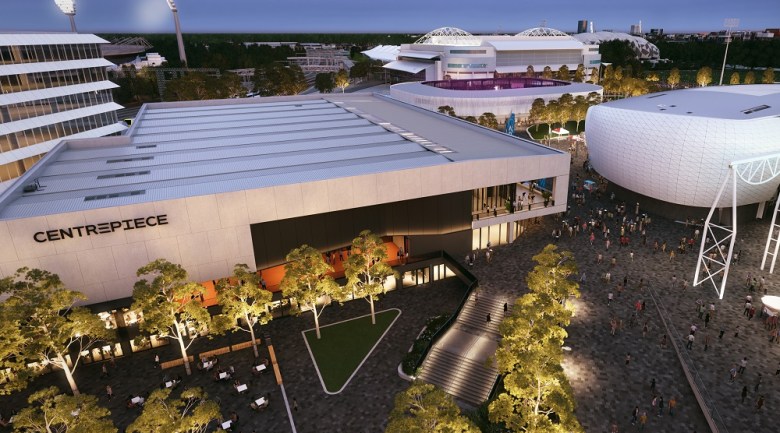 Artist's impression of CENTREPIECE at Melbourne Park
Building an event centre from the ground up is a mighty task at any rate, not to mention when it's being constructed in the midst of a global pandemic.
But the challenges of 2020 haven't fazed the team at CENTREPIECE at Melbourne Park, where the purpose-built event centre is on track to welcome its first events in late 2021.
General manager Lara Burnes says while there have been some road bumps along the way, including reduced onsite capacity numbers, the completion date hasn't been impacted.
"Our opening date was always targeting the Australian Open 2022 and we are fortunate that we will open much earlier than that," she says.
"We'll be able to operate events towards the end of this year – we're hoping from about September."
Creating an event planner's dream venue
Situated right in the centre of the Melbourne & Olympic Park precinct, CENTREPIECE was designed with event planners in mind. In fact, they were consulted in the very early stages of planning and construction.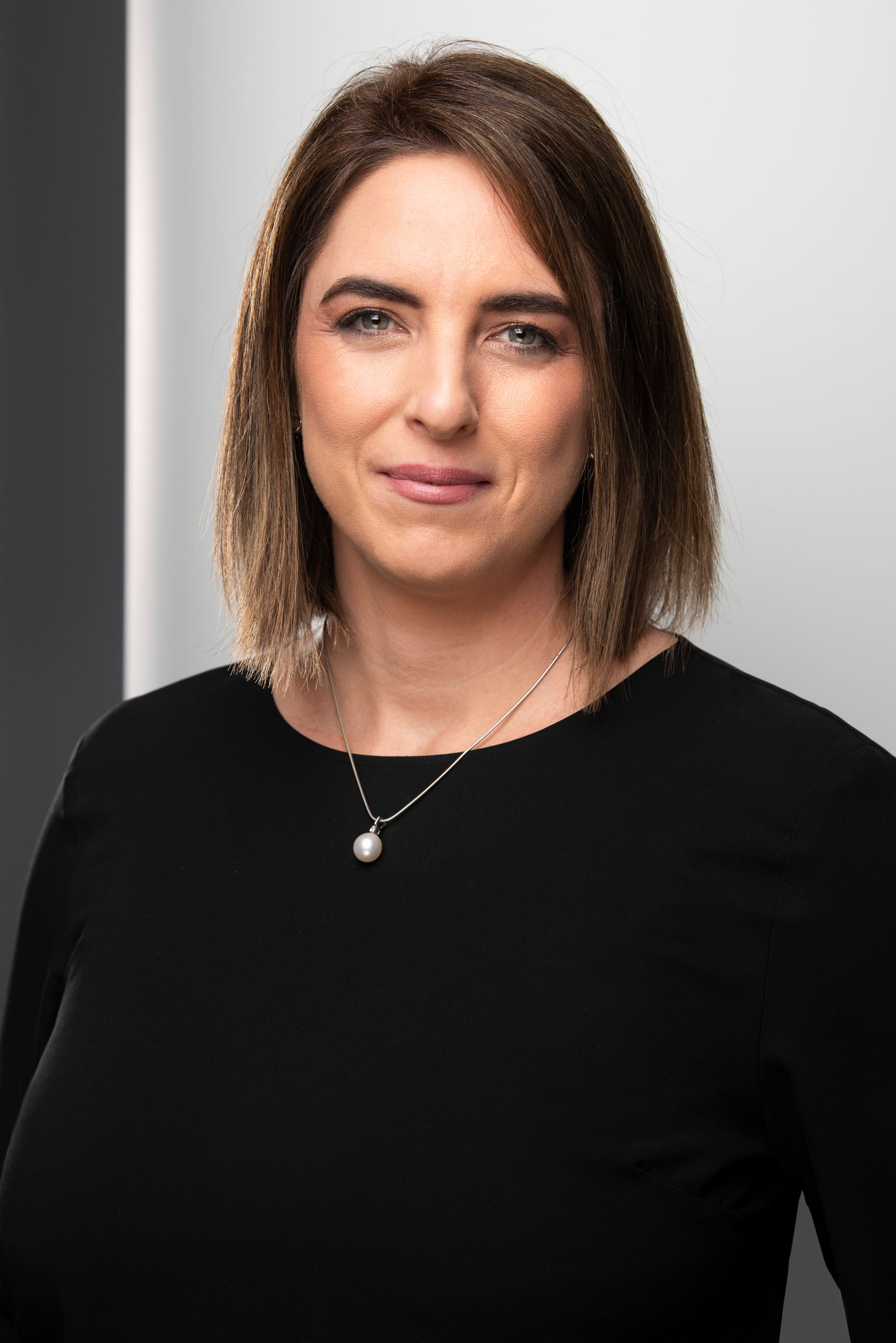 "We asked our event planners, if they could build something from scratch, what would it be?" explains Burnes.
Feedback included high ceilings, so CENTREPIECE will feature 8.5-metre high ceilings within its 2,000-squaremetre Grand Hall, perfect for tradeshows, conferences and gala dinners. Other recommendations included natural light, flexibility and ease of access.
In response, CENTREPIECE will feature floor-to-ceiling windows to filter in an abundance of natural light, multiple routes for simultaneous bump in and bump out, plus clearly defined navigation for delegates, whether arriving by car or public transport.
A timeless and sustainable design
When designing the venue, the brief was to ensure CENTREPIECE reflected its surroundings and encapsulated the buzzing atmosphere of the precinct.
"We really wanted to make sure this venue feels like it's in the middle of our precinct," says Burnes.
"From every aspect in the venue, you can see the greenery outside, the outdoor venues or the expansive spaces that we have at Melbourne Park.
"When it's busy, Melbourne Park brings over 2.5 million people to the precinct. So being able to experience that and be part of it is one of the unique features of the venue."
Inside, the interior design celebrates the Australian landscape. Think red earthy hues, natural tones and Australian spotted gum timber: elements Burnes hopes will
stand the test of time.
Sustainability is also a major focus, from the building's design right through to its food and beverage offering.
With a goal to achieve Leadership in Energy and Environmental Design (LEED) Gold certification upon completion, CENTREPIECE has committed to a range of initiatives, including water harvesting and recycling programs, as well as a rooftop garden to reduce the venue's food miles.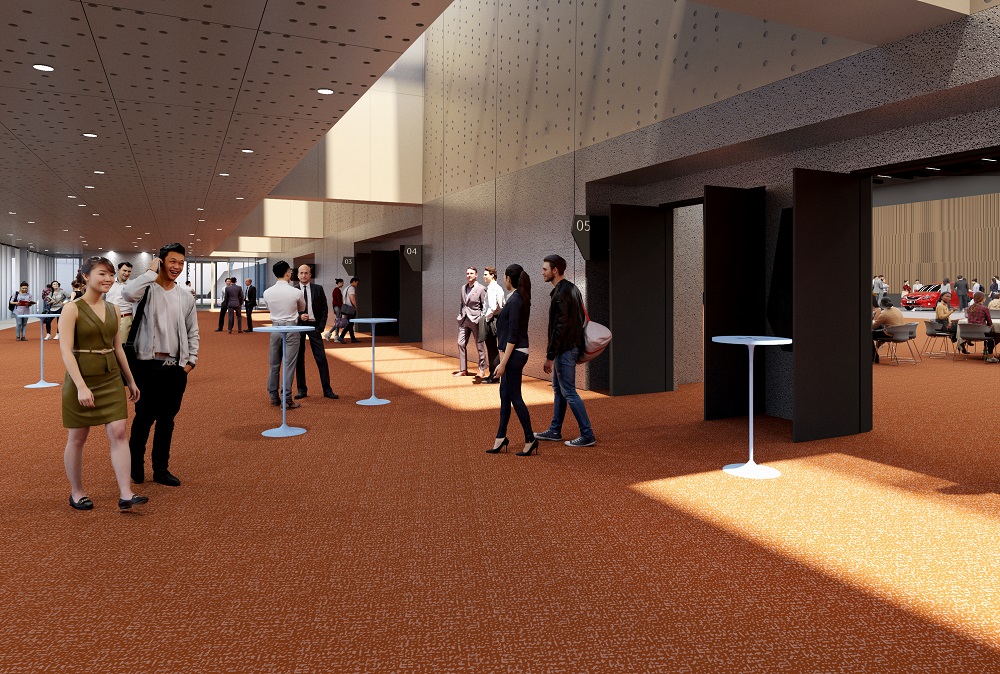 Learning and evolving along the way
Despite the challenges associated with constructing a venue amid COVID-19, Burnes says it has been a good opportunity to reassess and rethink areas of the build. As a result, visitors can expect more automation throughout the venue and a strong focus on hygiene.
"For example, we have had a look at where we can redesign and rebuild doors  and taps to be automatic for less touch points," she says.
Filtered water stations will also be located throughout the venue and  visitors will be encouraged to bring their own water bottles, checking both the sustainability and hygiene boxes. When the venue opens later this year, all eyes will be on CENTREPIECE, and the team is certainly excited.
"It's extremely exciting to have a new venue of this calibre within this amazing precinct and to show it off first to Victorians, then to Australians and hopefully next year to clients from overseas," says Burnes.
"It comes at a great time as hopefully events start coming back. I can't wait to open the doors and have everyone come in and check it out."
This article originally appeared in the Autumn 2021 issue of Spice Magazine.
Subscribe here to receive future print issues, or view the latest below: