More than 180 event professionals and suppliers attended the classy soiree.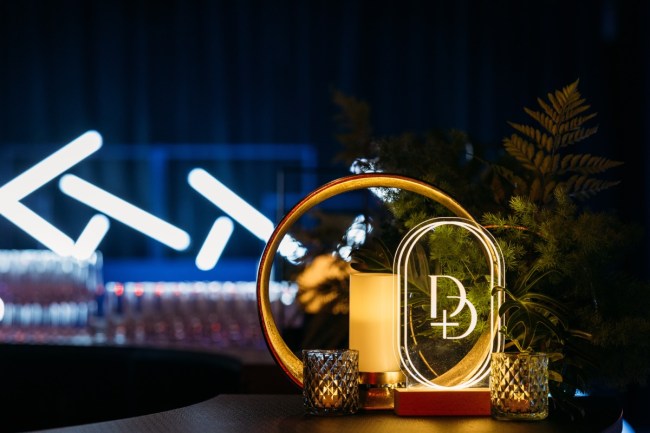 The launch of D PLUS D Events styling and furniture hire business.
Divine Events + Decor of Distinction recently united to create D PLUS D Events with the launch of the new business highlighting its modern styling and designer furnishings at a stylish affair inside The Venue Alexandria.
Wedding & Event Stylist at D PLUS D Events, Vanessa Rue, gives us the breakdown of how the celebration came together.
What was the event?
The launch of our styling and furniture hire business, D PLUS D Events; a merger of Divine Events and Decor of Distinction. We have spent the past 12+ months merging from a stock, logistical and procedural perspective and this event was our big party, officially launching to the industry, which we also timed with the release of our new website and furniture collections. So safe to say, there was lots to prepare for in the lead up but equally lots for us as a team to celebrate and get excited about too.
Who/how many guests attended?
Over 180 event professionals, producers, venues and suppliers attended, helping us to celebrate this exciting new chapter.
Where and when was it held?
On September 7 at The Venue Alexandria – a perfect blank canvas for us where we could really transform it into our vision.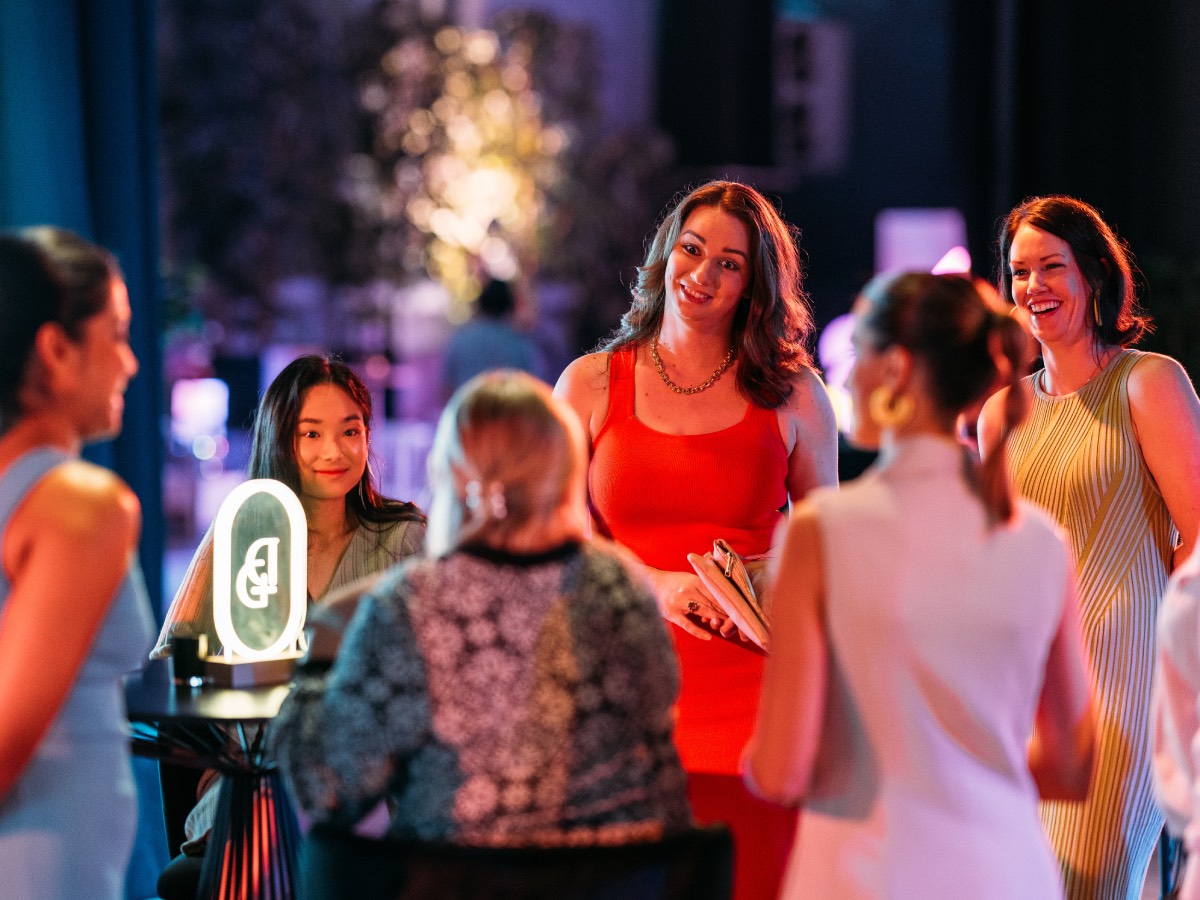 How did D PLUS D Events conceive the ideas for the evening?
We essentially started by making a brief for ourselves; we knew we wanted to highlight to the industry just how expansive our furniture and décor offering is while incorporating our newest furniture ranges and of course show off our styling chops! 
From here we brainstormed how to create a series of looks that were totally different from one another, but that were coherent enough that they would guide the guests through the spaces and around a stage where we would have entertainment, speeches and prize announcements.
Lots of communicating with suppliers who assisted with entertainment, AV and catering helped us pull this all together. And of course, the help of our fantastic onsite crew who, as always, delivered our stylists' visions flawlessly.
What were the highlights of the event?
As stylists, that final moment when the concept has taken shape in the real world and is no longer a digital representation of the vision, that's always going to be a highlight for us. We wanted to take guests on a journey through a collection of looks that can be achieved with our ranges; from pretty weddings, to dazzling glitter ball parties, all the way through to sleek and sexy cocktail functions.
Each area went from being totally blank spaces to rooms bursting with mood and personality and I think guests could feel how special each section felt. It was also fun moving from one theme through to another, making the event feel exciting because you didn't know what was coming next. Of course any successful event is a delicate balance of all of the essential elements and we had these in abundance too: photo op moments with our pink wing swing, 360-degree photo op moments, cake pops, a champagne wall, delicious canapes and saxophone entertainment. I think guests really enjoyed our collaboration with Florapeutic too, where florals from the event were repurposed and given as gifts for guests as a take home present.
What was the feedback like from guests/clients?
We actually got At The Beep to help us with gathering feedback and guests could leave recorded messages on a dial-up phone as they picked up a party favour on their way out. The feedback was so positive! Everyone had a really fantastic time and loved our new ranges, it also really got them thinking on exciting ways to style their next event!
Collaborators included The Venue Alexandria, NW Group, Laissez Faire Catering, KIKO Design, Sprintr, EH Photobooths, Sincopa, At the Beep, Florapeutic and Tillee Music. Photo credits: Good Thanks Media.