Two new high-end function rooms and six elevated areas will be launched soon.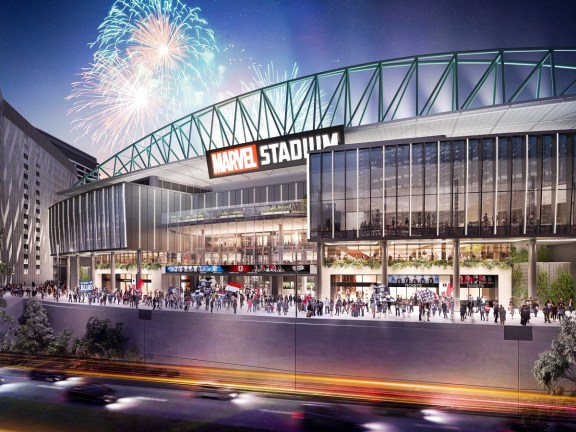 Marvel Stadium in Melbourne's Docklands precinct will add more event spaces as part of a $225 million redevelopment project for the venue.
As part of the 2024 refurbishment, two purpose-built, high-end function spaces complete with premium arrival facilities will be built that feature floor to ceiling glass windows overlooking the Melbourne CBD.
An additional six spaces will offer unique experiences from large activations and festivals in Stadium Square to cocktail parties on the Stadium Rooftop.
The inclusion of theming and branding opportunities for clients across endless LED super screens can be matched with arena ribbons and curved arrival screens.
The redevelopment comes as part of Marvel Stadium's dedication to providing world-class event experiences to attract top-tier conferences, globally acclaimed entertainment, and a diverse range of gatherings.
The project is a partnership between the AFL and Victorian Government and is expected to be completed soon with the launch currently in preparation.