Thousands of the world's leading minds will head to the WA capital.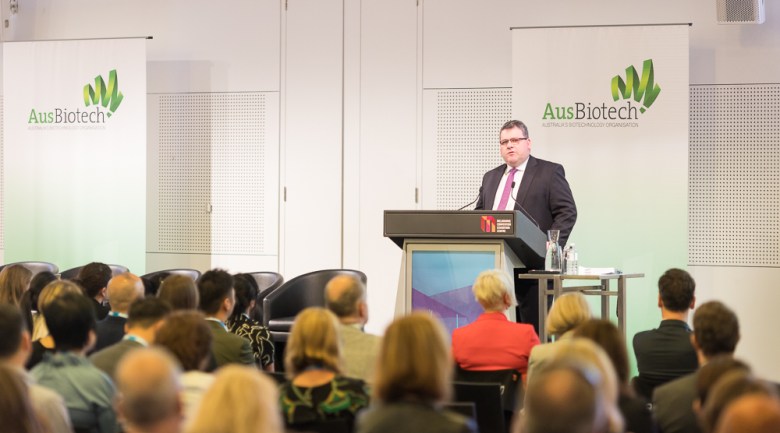 Ausbiotech Conference 2019
Business Events Perth has been busy with conference bidding, which has paid off with two major business events confirmed for the region.
In 2022, Australia's largest life sciences conference, AusBiotech, will come to town, before the International Congress on Neuromuscular Diseases returns to Perth on 2024 for the first time in over 50 years.
Taking place in October 2022, AusBiotech is expected to attract more than 1,000 delegates to Perth and will run in conjunction with the Australia Biotech Invest & Partnering event, providing opportunities for local companies to connect with key stakeholders and investors.
Business Events Perth chief executive Gareth Martin said the event is an important opportunity to showcase Western Australia's expertise in the biotech and life sciences sector, "not only to the rest of Australia, but also to the world".
"Business events, like conferences, act as a front door for trade and investment, and AusBiotech creates a platform for current and future biotech leaders to pitch their new products to potential investors, creating new opportunities and collaborations, supporting local jobs," he said.
Leading medical conference returns
Then in 2024, thousands of the world's brightest minds will gather in Perth for the International Congress on Neuromuscular Diseases, one of the leading global conferences on neuromuscular diseases.
To secure the conference, Business Events Perth worked with the local conference organising committee, which features prominent neurological scientists from the Perron Institute and professional conference organisers Arinex, while Tourism Australia supported the bid through the Business Events Bid Fund Program.
"As part of the bidding process, Western Australia presented itself as a premium destination to host business events, with a capital city filled with brand-new hotels and venues as well showing its ingenuity by collaborating with the local organising committee and industry to livestream its presentation to the globally-based decision-making committee," said Martin.
"This innovation and collaboration meant Western Australia was highly competitive against other global destinations."
Tourism Australia managing director Phillipa Harrison said the event is a "tremendous win" for Perth and Australia.
"The return of the International Congress on Neuromuscular Diseases to Perth in 2024 once again highlights Australia's expertise in particular knowledge sectors and continued appeal as a world-class business events destination," she said.
"Securing these types of events, particularly with the long lead time involved, will ensure that Australia remains front of mind amongst global decision makers and continues to attract high-value business events in the future."