The global water crisis advocate and educator will share her inspiring story.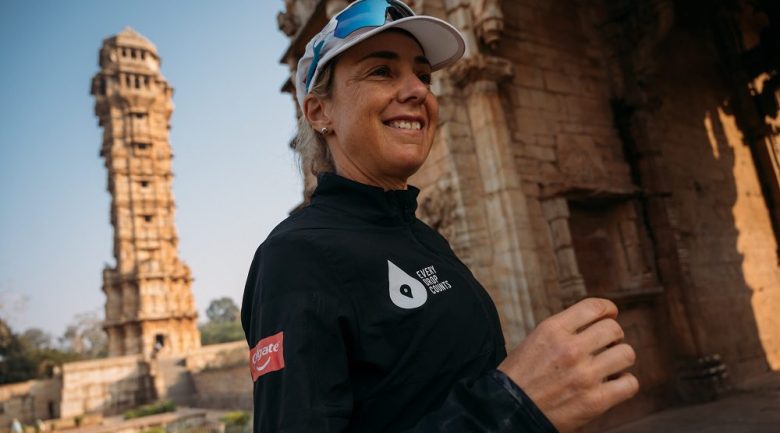 Mina Guli running through the Chittorgarh Fort, India during the #RunningDry Expedition
Australian businesswoman Mina Guli will speak at Meetings & Events Australia's (MEA) annual conference, Evolve 2020, about her journey as a leading advocate on the global water crisis.
Following a career as a corporate lawyer, Guli co-founded Peony Capital, an investment company focused on developing climate-friendly projects, and also founded Thirst, an organisation teaching over 1.4 million student graduates to save water with the endorsement of the Chinese Government.
At Evolve 2020, which will take place from 3-5 May in the NSW Hunter Valley, Guli will talk about water scarcity and what can be done to prevent it.
She will inform delegates on the importance of building our lives around using less water, while discussing responsible leadership, finding purpose and driving sustainable change globally.
"The question isn't if we will run out of water. It's when," said Guli.
"Unless we change. By 2030, we'll face a 40 percent shortfall in the global supply of accessible, reliable water.
"If we do something about this, we'll still be young enough to be able to see the planet that we saved because we all pulled together and innovated to solve this water crisis."
As part of her campaign, Guli completed 40 marathons in 40 days running across six continents. In 2016, she was the first person to run across seven deserts on seven continents in just seven weeks — an extraordinary feat after breaking her back at the age of 22.
Her notable accomplishments include being named one of Australia's 100 Women of Influence, one of the Top 50 Leading Australians in Asia and one of the 50 Greatest World Leaders by Fortune Magazine.
MEA CEO Robyn Johnson said Mina Guli has an incredible story to tell.
"Her transformation from a corporate day job to a passionate advocate for change is inspiring," she said.
"We are extremely privileged to have Mina who will add great value and inspiration to delegates with her quest to raising awareness on the global water crisis."
Guli will join five other plenary speakers and more than 35 session speakers in the three-day Evolve program, taking place at the Crowne Plaza Hunter Valley from 3-5 May 2020.
Evolve is open to event coordinators, planners and managers of conferences and events across corporates, agencies, PCO's, venues, hotels and event industry suppliers. Both MEA members and non-members can attend.
Head to the Evolve website to view the program and secure your early bird registration, which includes $300 off when you register before midnight 3 February 2020.