Organisers say that over two days, a trade show aimed at promoting New Zealand's multi-million dollar business tourism industry has led to some promising new connections being made.
Organisers say that the two days of MEETINGS, a trade show aimed at promoting New Zealand's multi-million dollar business tourism industry to the world has led to some promising new connections being made.
For the past two days suppliers and operators of a diverse range of New Zealand venues, products and services have been taking part in MEETINGS 2012 at Auckland's Sky City Convention Centre where they have been promoting themselves to 665 professional conference organisers and decision makers from around the Pacific and South East Asia.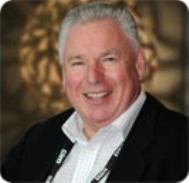 Conventions and Incentives New Zealand's Chief executive Alan Trotter has indicated that each year the two-day event secures important business event dollars for the country.
Conventions and Incentives New Zealand (CINZ) chief executive Alan Trotter says it is too early to put a dollar value on the business procured during the course of MEETINGS but it has generated some significant new business leads and a sizeable number of firm bookings.
Last year's MEETINGS, held in Rotorua, resulted in $32m worth of new business leads.
"Most conventions and events have a long lead-in time so the connections made here over the past two days may not bear fruit for some years, but what we're hearing is that buyers have been impressed with what they've seen and are keen to do business with us in the future,'' Trotter said.
"Some have already booked and many others have indicated they will seriously consider bringing their business here in the future. Our challenge now is to translate that intent into firm bookings.''
David Natzke, from Hamilton-based Cardrona Management Services Ltd, attended MEETINGS as a hosted buyer and is leaving with a swathe of new contacts and bookings.
"I've found it excellent. I'm here buying for events for next year and it's really good to have everyone here in one place. It's good to see new products, new hotels and new venues. There are some locations I'll be working in next year that I haven't been working in before so this has been a really good opportunity to find out more about them. It's been a really productive couple of days,'' Natzke says. "I thoroughly recommend it.''
Mandy Slovitt, from Sydney-based CiEvents, says her company will definitely be looking to bring more business New Zealand's way as a result of what they have seen this week at MEETINGS.
"I've really appreciated being here and it's been a really well run week with an awful lot packed into it,'' Slovitt said.
Exhibitor Brendan Hapeta, who owns the Hotel Coachman in Palmerston North, says this year's event has been the "best in years''.
"We've found it very positive. We've had lots interest from overseas and we're getting lots of interest from around New Zealand,'' Hapeta said.
Auckland Convention Bureau manager Anna Hayward has summed up MEETINGS as a huge success.
"Every year it is great but I think this year has been the best. The quality of the buyers, the opportunities to engage with business, the look and feel of the stands – it has all just been outstanding,'' Hayward said. "As a showcase for New Zealand it's been a resounding success.
"Every year we get value out of MEETINGS but I think this year has been even better and we can't wait till next year.''
CINZ has confirmed that Auckland will play host to MEETINGS again next year.
The Sky City Convention Centre will again serve as the venue for next year's exhibition, which will be held on June 26 and 27.