Trans-Tasman business events were on the agenda at a recent workshop led by Tourism New Zealand.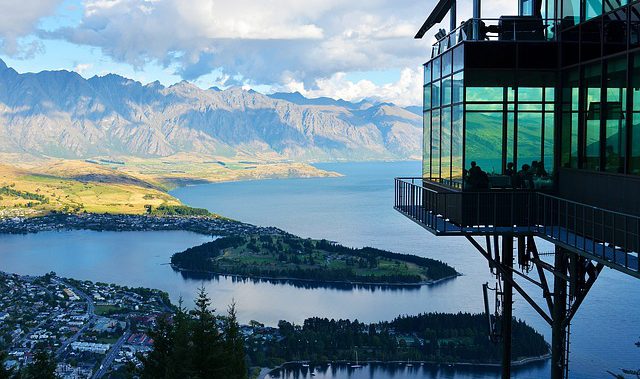 Queenstown,
Trans-Tasman business events were on the agenda recently in Queenstown, New Zealand.
New Zealand-based associations and their Australian counterparts are working together to plan more joint conferences following a recent workshop led by Tourism New Zealand.
Last month, a select group of Australian and New Zealand association executives met in Queenstown for the trans-Tasman Collaborative Conference Workshop where they gained insight into organising and managing international conferences.
The workshop, held in conjunction with the Australian Society of Association Executives (AuSAE), saw participants address the fundamentals, challenges and opportunities of trans-Tasman conferencing.
For many participants, the workshop was an invaluable opportunity to meet their trans-Tasman counterparts face-to-face.
New Zealand Home Heating Association (NZHHA) president Mike Chilton says the event gave him the opportunity to discuss a potential joint conference with his Australian counterpart.
"The professional consultation provided by Tourism New Zealand guided us through the initial challenges and allowed us to construct a framework upon which we can plan and build towards our new-found goal," he says.
"The momentum gained during the workshop has continued and, following the recent NZHHA conference in Blenheim, I am confident that a trans-Tasman conference is likely to happen. The support we have received has given us the kick-start we needed to have what seemed to be just a pipe-dream."
Of the more than 74,000 international visitors who travel to New Zealand for business events each year, 57 per cent are Australian.
"The business events market is hugely competitive globally, but New Zealand has established itself as a strong contender in the knowledge travel economy and as an attractive business events host," says Anna Fennessy, global manager business events at Tourism New Zealand.
"Business events also support our strategy to grow shoulder visitation with many of these events being held in spring or autumn. In FY18 Tourism New Zealand supported 86 bids to host international conferences in New Zealand and secured $124.9 million worth of business."