Yesterday saw the inaugural Destination Food 2018 conference take place at the Museum of Sydney.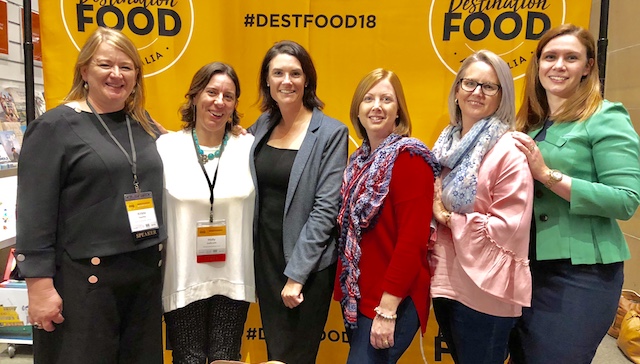 Sally Cope from Ultimate Wineries of Australia
Yesterday saw the inaugural Destination Food 2018 conference take place at the Museum of Sydney.
The new conference, organised and hosted by tourism marketer Holly Galbraith saw 100 delegates convene to discuss the future of food tourism in Australia and beyond.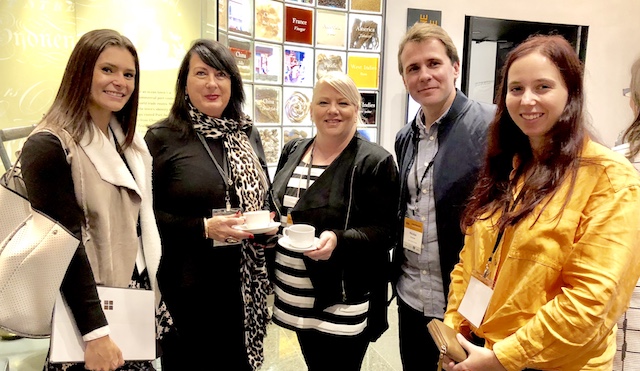 Speakers included Tourism Australia CMO Lisa Ronson who delivered an overview of Australia's current food tourism strategy and feedback on the US Super Bowl Dundee campaign, Four Pillars Gin co-founder Stuart Gregor talked about the 7 P's of marketing in the digital era and the brand evolution of Four Pillars Gin, Eric Pateman from Edible Canada delivered a global view on what's working for consumers in the USA and Canada, as well as the way that Canada has embraced its local and indigenous food offerings.
Stuart Gregor beautifully summed things up, saying, "Be a story worth telling. And then tell it brilliantly. Better still, get others to tell it for you."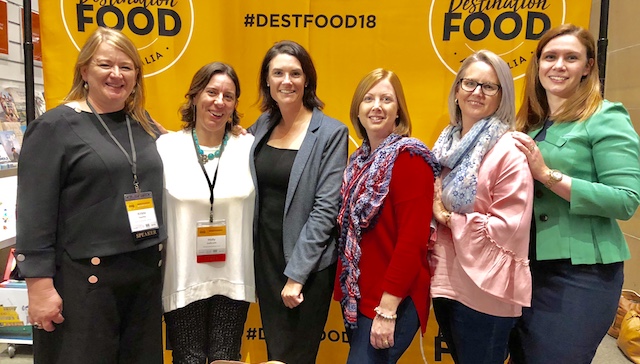 There were five key take aways from the sessions. They are as follows:
1. Use video

Whether it's Tourism Australia explaining the Noma phenomenon, or James Viles from Biota illustrating his relationship with Pecora Dairy, it's all about video.
Nearly all of the presenters used a well-produced, evocative video to illustrate their points, many of which showcased people – including chefs and producers – in the landscape interacting with the food.
2. Use high quality imagery
Invest in good photography and design for all of your printed and digital assets, but especially Instagram. Instagram has been the game changer for food tourism because of the vast amounts of user generated content that centres on the food experience.
3. Harness user generated content (UGC)
Capitalise on all the beautiful content being created and shared by visitors and diners. One note: observe the laws around copyright and know that they are different for each platform. This all becomes more complicated when sharing across multiple platforms so make sure you understand the rules. To add a UGC feed to your website, check out the Crowd Riff tool.
4. Make farmers the rockstars
The era of the celebrity chef might be drawing to a close as farmers step into the spotlight. In your storytelling, you need to include information around one of the new marketing P's, according to Stuart Gregor: that is, process – how the product is made, with a focus on one of the other P's, people.
Rose Wright from regionality explained that not all farmers are interested in being profiled so you need to let them self-select. The farmers who want these opportunities will gladly put their hand up.
5. Learn to speak 'foodie' (or employ someone who does)
When it comes to organising and hosting media and trade famils, make sure that the people involved speak 'foodie'. Numerous speakers mentioned how important it is to be guided by a local person who understands food, rather than a generalist. In some cases, businesses used local influencers to develop and host famils and itineraries.