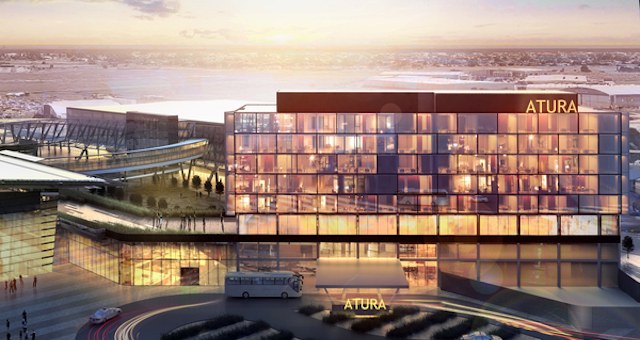 Event Hospitality and Entertainment will develop and operate a new seven-storey, 165-room hotel within the Adelaide Airport precinct.
The hotel is being developed under Event's Atura brand and will feature a restaurant and bar, a business centre, flexible function and meeting spaces plus a port-cochere for patron drop off and collect.
"We're delighted to be working with Adelaide Airport Ltd to deliver our dynamic, Atura brand to South Australia," said David Seargeant, group managing director of Event Hospitality and Entertainment Limited.
"Packed with personality and with a focus on great design and quality food and drink offerings, Atura Hotels offer design-savvy travellers a fresh travel experience; one we believe will hold great appeal for all airport precinct visitors and not just hotel guests," said Seargeant.
Adelaide Airport managing director Mark Young said, "Adelaide Airport has grown substantially in recent years, and many of our passengers have indicated they would welcome the convenience of a close hotel to enable catching early morning flights after meetings or conferences.
"We expect demand to grow as passenger numbers continue to increase and we develop our Airport Business District infrastructure," he said.
Construction is expected to start in April 2017 with an anticipated opening in the December 2018 quarter.