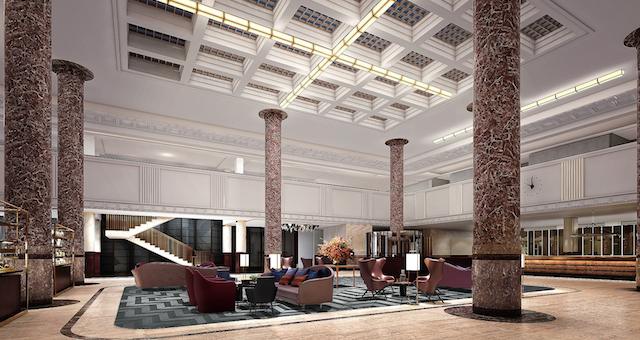 Sydney's newest five-star hotel, Primus Hotel Sydney, is reaching the final stages of construction.
The heritage-listed hotel in the heart of the CBD is set to deliver a fine example of stylish art deco glamour. 
The redeveloped property at 339 Pitt Street, formerly known as Sydney Water Board headquarters, will be led by General Manager Grant Middleton, who has more than 26 years of global hospitality experience. Grant will oversee the highly dedicated and driven team servicing the 172 room hotel.
The hotel is slated to open in mid-December 2015. To see more images of the refurbished interiors, click here.