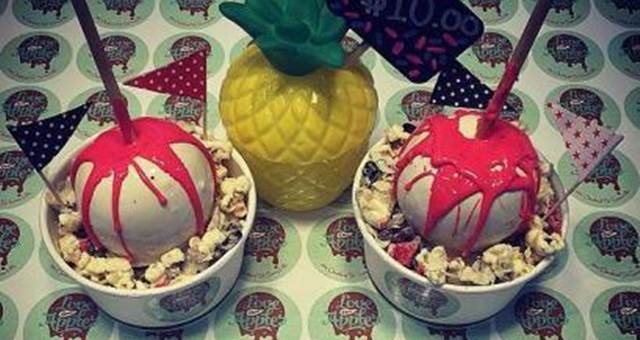 You saw it here first! The three hottest catering trends for the party season revealed.
Gluten free beer
With the rise in dietary requirements, especially surrounding gluten, this is set to become a must-have on every planner's drinks lists. Finally the GF people can enjoy a cold brewski with their friends.
Designer toffee apples
Semi-healthy and harking back to an age of fairground nostalgia, the designer toffee apple taps straight into many people's childhood memories and is suitable to serve from mid-morning onwards. Love Dem Apples in Sydney is doing a particularly good job of this.
Fancy meat pies
You know when they're doing it in New York (via a food truck staffed with two kiwi cuzzy bros) and in LA via a shopfront, it's going to hit the ground hard in Australia. Sure, we love pies and we've been eating them forever but they have had some fairly questionable ingredients until now. Hot pies for the summer 2014 are duck and pinot pithiviers, wagyu with broad bean mash and scallop pies with loads of butter and braised fennel.