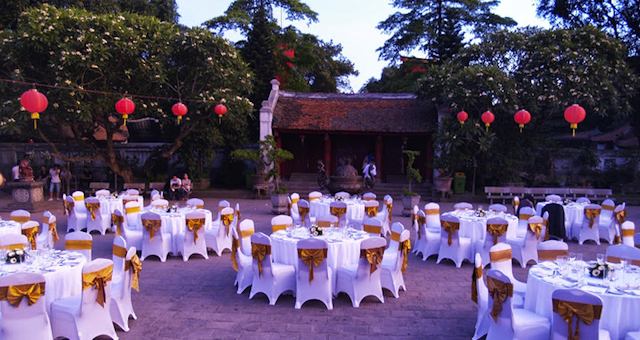 The Press Club in Hanoi, Vietnam, is now hosting events at the 1,000-year-old Temple of Literature.
The temple was built in 1070 and was one of several temples dedicated to Confucius, sages and scholars.
The company cater the event themselves and can organise gala dinners with traditional music and dance performances. They can host up to 200 persons on the premises. Because the Temple of Literature is open to the public from 7 am to 4 pm, events can only take place after 5 pm.
This August is the 50th anniversary of the start of the war between the United States and Vietnam so there will be a number of retrospective events held to commemorate the occasion.