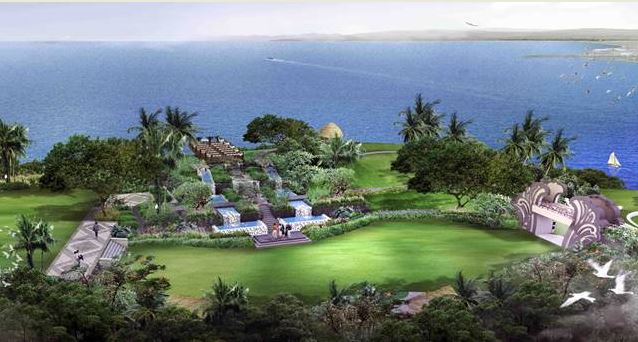 Ayana is about to open a 7500sqm multi-purpose event venue, scheduled to open in June 2014 with capacity of 800 people.
Located on the cliff-edge within AYANA's 77-hectare property above Jimbaran Bay, the new venue has 180 degree ocean-front and sunset views.
The venue is designed by Dennis Selinger from St Legere International. Based in Hong Kong, Dennis is also the landscape designer behind the original Ayana Resort and Spa outdoor areas, Rimba Jimbaran Bali, and Ayana Residences.
The mutli-function areas include a wedding ceremony platform with a 3.5 metre overhang (cantilever) jutting out from the cliff-edge with a capacity of 80 people, an outdoor theatre for performances, two preparation villas for wedding couples and other guests holding private events at this venue and two outdoor lawns for receptions and private events with two stages that are strategically designed to be used in any kind of event set-up to suit different group requirements.
There are also dining bales on the cliff-edge, one of which can be used as a wedding ceremony venue.
The entire area is also accessible for wheelchairs and physically challenged guests