A new book offering ideas on sustainable event management has been launched by Meegan Jones and EarthScan
Sustainable Event Management: A Practical Guide by Newcastle's Meegan Jones has been launched offering event organisers information on how events can be managed with a lighter carbon footprint and impact on the environment.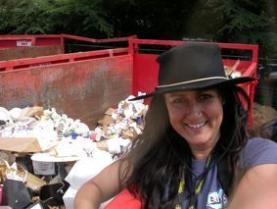 Meegan Jones has launched her first book in Australia after three years abroad on sustainability for events.
Jones, who's returned to Australia after working for the past three years in the UK as Sustainability Manager for the producer of Glastonbury, Reading & Leeds Festivals, Festival Republic, has launched her first book which includes casestudies, tips and ideas from Big Day Out, Woodford, Splendour in the Grass, Meredith, Falls and Southbound Festivals, amongst other Australian and international events.
"Possibly one of the most important books written on event management this decade, a must have for organisers of events everywhere," said festival and creative director of the Peats Ridge Festival, Matt Grant.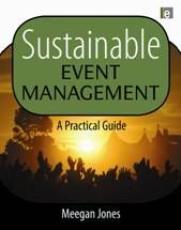 The newly launched guide is available now through UNSW Books or the books website.
Jones has spent the past 20 years working in events, marketing and media, focusing in recent years on developing sustainability in event management. She has developed sustainability solutions at Peats Ridge Festival in Australia and worked on sustainability issues for Live Earth India and the London Marathon.
She is also working with events industry colleagues to establish the Sustainable Event Alliance in Australia.
"Sustainable Event Management: A Practical Guide" is published by Earthscan and can be purchased from UNSW Books or through the book's website by clicking here.