Inspire EX is the event for the business events industry, bringing together the best in the business and special event industry. The event offers interactive zones, world-class speakers and networking events.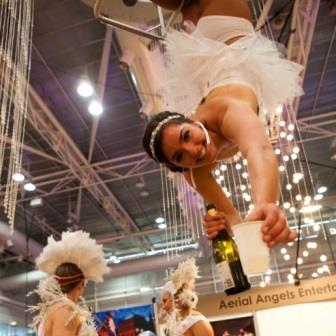 Inspire EX is the event for the business events industry. This year's event will take place at the Sydney Exhibition Centre @ Glebe Island. The show brings together the best exhibitors in the business and provides interactive zones, unique experiences and networking events.
The Inspire EX seminar program offers a number of sessions to help attendees progress their career, or excel in their current role. It's a great opportunity to gain insights from the best minds in the business and advance knowledge of the latest industry trends.

A highlight of this year's show will be the presentation by internationally renowned Event Producer John Daly. Daly, who is commonly referred to as the 'Guru of Special Events Design' has worked on events for Tom Cruise, Oprah Winfrey, Frank Sinatra and even the Pope.
John Daly will give the keynote presentation at Inspire EX, on 18 August 2014 where he will draw invaluable insights from his extraordinary career.
His enviable client list includes 25 percent of the Top 50 Fortune 500 companies, such as Gillette, MasterCard, Land Rover, Rolls Royce, Porsche and Citicorp.
Mr Daly admits that whilst it is can be difficult working with such high profile companies and celebrities, he always remains dedicated to ensuring that creativity is never limited by the event budget.
"I have worked with event budgets from zero to several million dollars, but no matter what the budget, I believe imagination can go a long way.
If you work in business and manage events, don't miss your opportunity to experience the industry's best. It's your ideal opportunity to add some sparkle to your events – learn from world-class event professionals, compare the latest event innovations and network with peers and suppliers.
Inspireex.com.au
02 9556 7985