Lock in Exchange Rates for Your Next Business Meeting in Paradise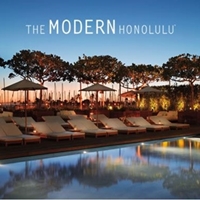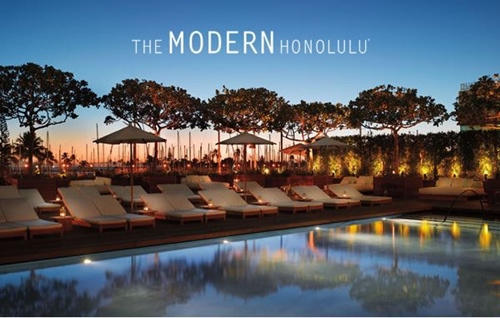 Mix business with pleasure by booking your next meeting at THE MODERN HONOLULU, Hawaii's premier luxury boutique hotel. Located in Honolulu's hub for shopping, culture, and cuisine, THE MODERN HONOLULU is at the epicenter between the world-renowned Hawaiian experience of Waikiki Beach, blossoming Kaka'ako arts district, and Honolulu's downtown cosmopolitan scene.
THE MODERN HONOLULU understands the unique needs of business travelers. Amenities include executive services for corporate, meeting and incentive travelers, conference rooms, an expansive hospitality suite, one of the largest ballrooms in O'ahu, onsite business center, and custom catering services. THE MODERN HONOLULU can arrange any affair with precision whether a banquet for 900 guests, or an intimate board meeting for 12.
THE MODERN HONOLULU also provides guests the opportunity to participate in group activities and team building. We'll coordinate a surf or stand-up paddle board session, a scavenger hunt, a cooking challenge or even rent your team a private island for the day. These unique activities allow business travelers to wind-down from long meetings and relax right on the beach.
An innovative offering called the MODERN Exchange locks in the rate vs. the U.S dollar at the time of your booking. There are no catches or hidden fees and planners will know what they are paying upfront as the price is locked in and guaranteed. This way, the only surprises on your trip are the good ones.
What you need to know:
Guaranteed exchange rates for room rates
The MODERN Match: Guaranteed enhanced rates for food and beverage
Book your event between now for travel through December 24 2018
Book by 30 June 2017
How to book?
Visit http://www.themodernhonolulu.com/meeting-offer-aus  or call (00 111) 808 943 5874
The Modern Honolulu, Hawaii