Get up-to-speed on latest event management trends in an intensive week of […]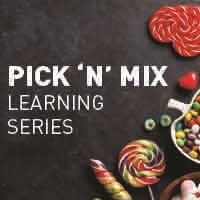 Get up-to-speed on the latest event management trends, developments and industry standards in an intensive week of one-day workshops held by the Australian Centre for Event Management (ACEM).
This flexible series means you can pick 'n' mix your own combination of workshops. Need to know more about social media marketing? Legal issues?  Volunteer management? Risk management? Pick the topics you need and create a customised program that suits you.
CHOOSE AS MANY AS YOU NEED
During the workshop series 25 – 29 July 2016, participants can enrol in just one workshop or up to five. Two concurrent workshops will run each day. Each workshop will be presented by leading industry experts.
DESIGNED FOR BUSY PEOPLE
This workshop series has been specifically designed for event management professionals, condensed over one week in a central Sydney location.
"We know that event management is a 24/7 job but it's vital to stay on top of the latest industry developments," said ACEM Director, Rob Harris. "This is an opportunity to dedicate just one day or one week in your diary to further enhance your skill and knowledge base"
RE-ENERGISE YOUR EVENTS
Today's events are constantly pushing the envelope in scale, creativity and use of technology. This workshop series presents a unique opportunity to reinvigorate your approach and expand your networks with relevant industry contacts.
"We're incredibly excited about sharing what's new in event management," said Dr Rob Harris. "This includes co-creation of content, creative collaboration, amplifying your message and new strategies in volunteer management. There is guaranteed to be something for everyone in this series."
PICK 'N' MIX THE EVENT MANAGEMENT WORKSHOPS YOU NEED
| | | | |
| --- | --- | --- | --- |
| Mon 25 July | Event Programming with a Creative Edge | or | The New World of Event Partnerships |
| Tue 26 July | Assessing Your Creativity in the Event Space | or | Digital and Social Media Marketing for Events |
| Wed 27 July | Developing High Impact PR Practices for Your Event | or | Event Risk Management – Managing the Threats to a Great Event |
| Thu 28 July | Legal Issues in Event Management | or | Volunteer Management Strategies – Free Resource or Inspired Work Force? |
| Fri 29 July | Project Managing Your Event | or | Accounting and Finance for the Management of Events |
For further information, visit the ACEM website or view the 2016 1 day workshop series brochure.