Join the beach experts with over 21 years of experience for a fun, safe and extraordinary experience on some of Australia's greatest beaches.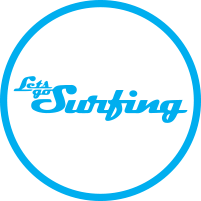 Kick start 2017 with a bang!
Bringing people together with a common goal is a powerful way to foster connection, add in the beach and you have a good chance of creating a bond that's hard to break! Our corporate and team building packages give you the opportunity to treat the team to something really special.
Let's Go Surfing are the beach experts and we have been operating for over 21 years.

Don't worry if you don't want to jump in a wetsuit because we do so much more than surf lessons. We will create an activity that is safe, fun, educational and suited for everyone in your company!
These amazing fully customisable experiences are suitable for groups of all sizes, some of the activities you can include are; surf lessons, stand up paddleboarding, beach activities, body boarding, body surfing, surf club tours, surf lifesaving demonstrations, guided coastal headland walks & beach iron man events.
SUP – Stand up paddle boarding is a fun and easy way to get active. The stable stand up paddle boards make it easy for anyone to enjoy the unique experience of walking on water while enjoying unforgettable views.
The 'Beach Break Out' Take a break from your conference or event and enjoy our great beach activities like Tug of War, Sand Sculpting, Frisbee, Flags, Trivia & more. You don't even have to hit the water, if you want to we can easily add in water activities such as Surf life saving rescue relays and paddle races.

The 'Board Meeting' is the ultimate exciting and active experience for your group. The surf lesson will include all equipment and you will be taught in a small group setting. The group will be amazed at how easy, safe and enjoyable it can be to learn to surf.
We are truly Australia's greatest surf experience on Australia's greatest beaches. Bondi Beach, Byron Bay, Maroubra Beach, Coogee Beach, Malabar and Frenchman's Bay, take your pick!
Talk to us today about your goals and let us create a very special experience for your team. Your business, corporate or conference guests will love this board meeting with a difference!
Whether our feet are on the sand, on a board or in the office, our eyes are fixed on the horizon. We shoot for the stars and land on the waves. Find your balance, freedom and fun with incredible experiences immersed in authentic beach culture.
Mention SpiceNews when you book your group to receive a FREE photography pack worth over $200 and a free towel service (min booking: 20 pax).

Contact our friendly team:
Phone: 02 93651800
Email: info@letsgosurfing.com.au
Address: 128 Ramsgate Ave, North Bondi.
Website: letsgosurfing.com.au